League of Angels Version Update V 3.90: New Feature Doomsday Trial Is Online!
17.05.17
Update Time: May 18th
New Version: V3.90
New Feature:
Doomsday Trial
Challenge bosses, gain different rewards and exchange for valuable sylph gear print in the Doomsday Trial Shop.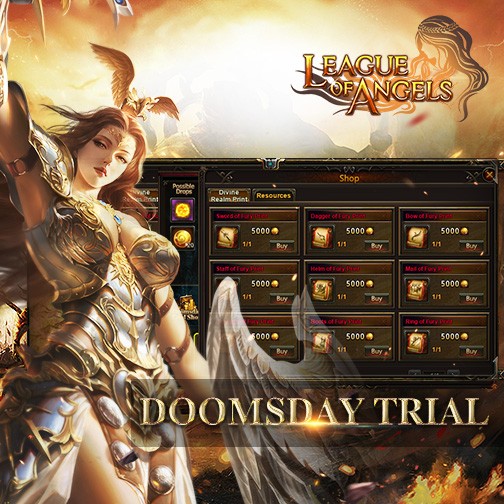 Improvement:
1.The customized weapons for Champion Showdown winners are upgraded.
2.Optimized the Fairy system so that it's more efficient to evolve fairies.
Note:
The 23rd CS Team Tournament will start on May 19th (server time).