Monthly Card
Monthly Card
Monthly Card System will be online on Sep 10th after version update. Manually unlock this card, get more diamonds for next 30 days.
If you read following rules carefully, you will find that you can get 1,000 you recharged plus 3,800 free diamonds at most within following 30 days. Besides, if you recharge during History Recharge Bonus, you can win another 1,000 free diamonds. And check-in event also offer free diamonds! So many ways to collect diamonds! That's really really crazy!!! Who call LoA casher game? Let have fun and enjoy the game!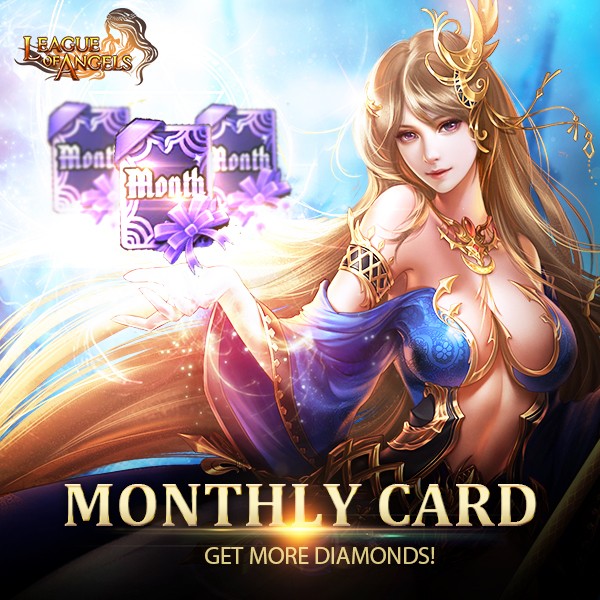 Details:
1.By making a single recharge of 1,000 Diamonds, you can unlock this card for free.
2.100 Diamonds will be available daily (300 Diamonds on Fridays) for the next 30 days after activating the Monthly Card.
3.New Monthly Cards cannot be activated before the one in use expires. Activated cards cannot be stacked.
4.Daily Diamonds collection attempts will not stack for missed days.
How to Unlock
First, click the "Monthly Card" icon on the left side of your screen.

Second, click "Recharge" on the Monthly Card interface.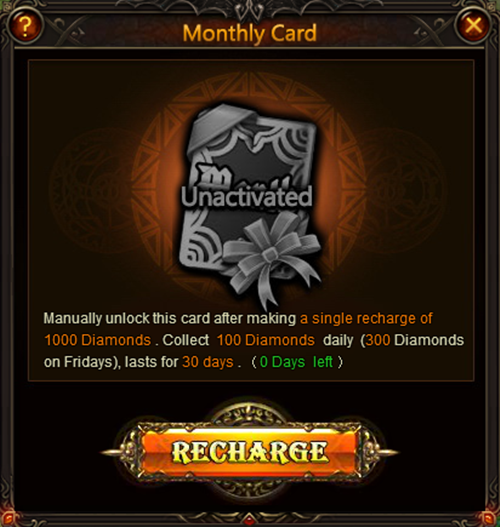 Third, log in to collect the Diamonds daily.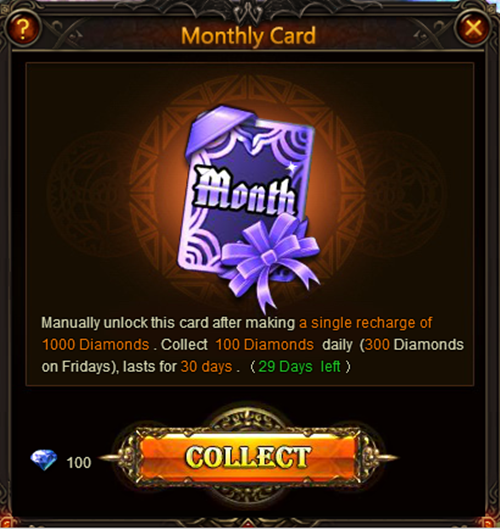 Hope you have fun in LoA!
LoA Team