Valentina
Valentina
Valentina, a very charming and sexy lady with great magic power. Red is her favorite color. When fulfilling her mission of punishing dark forces, she fell in love with a troubadour. He is talented and gloomy, always immense in his own world. He wrote poems for her, and praise her as passionate rose, but finally he left her. Valentina is not surprised about his leaving, for she knows that he loves her but he loves poetry more. She is not willing to bound him, but she cherish the romantic love they once had. She make a pair of red wings decorated with roses, and take on her mission again.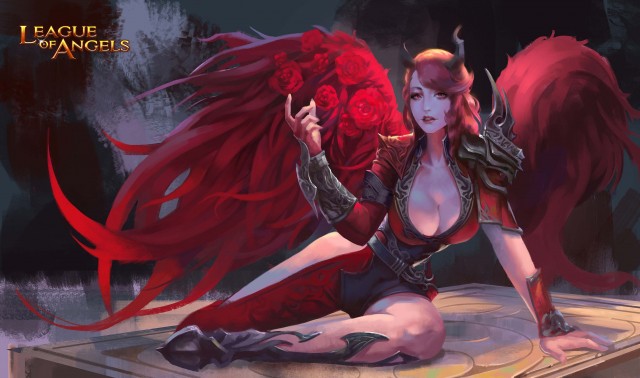 [Hero Information]
Hero Class: Mage
Growth Qualification: ★ ★ ★ ★ ★ ★ ☆
Hero Skills: Lavish Charm
Battle Skill: Increases Agility and ATK by 10% for 2 turns.
Regular Skill: Costs 50 Rage to cast. Deals (155% ATK +1800) to 2 enemies who possess the Highest Agility and decreases targets' Agility and decreases targets' Agility rate and ATK by 10%, lasts 2 turns.
Stats of Valentina

| | | | | |
| --- | --- | --- | --- | --- |
| HP | MATK | PDEF | MDEF | Agility |
| 3800 | 810 | 380 | 380 | 195 |
As we continue to develop and improve League of Angels, new updates may slightly change the appearance or effects of systems and classes in-game. Where any discrepancy between game and guide occurs, in-game data shall take precedence. If you discover any errors, bugs or inconsistencies please contact us immediately and we will fix it during the next update.
The League of Angels Team