Capsule Toys,Starry Dream and Rose Rankings: Embrace a Brand New October!
16.09.27
It's never too early to get prepared for Halloween!
At the start of October, we have prepared a series of Halloween-themed events for you! Turn on the Vending Machine Button in Capsule Toys, you will always find something new here! Dress up the new Desmond's Rogues and decorate your Homestead!
Warming up for Halloween
From 10/1 to 10/4(server time), Halloween Tokens, Halloween Chest, Halloween Morphy Candy will all be available in Hot Events!
By completing certain tasks, you will get Halloween Chest and Halloween Tokens. If you want to gain hot items, just exchange your Halloween tokens for what you want!

Enjoy!!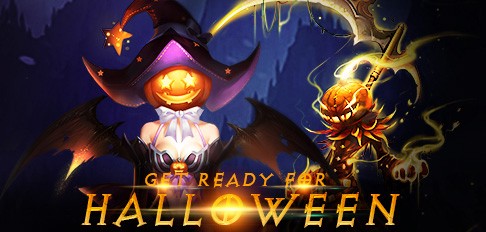 Capsule Toys
Duration: 10/1 to 10/4 (Server time)
Description: Turn on the Vending Machine Button to get Capsule Toys which will earn you different kinds of items randomly.
Dress up new clothing in Capsule Toys!
Awaken your angels and equip them with sparkling gems! Styx Awakening Stone, Aphrodite's Awakening Stone, Frigg Awakening Stone and Grace Awakening Stone will all be available!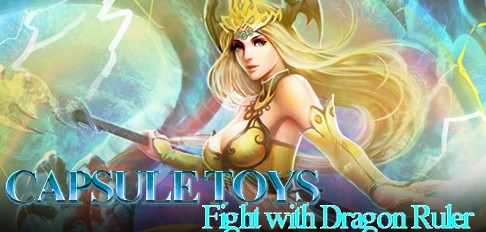 In Toy Shop, you can get wonderful items, Equipment, Angels, Mounts by using Gold Ticket, Silver Ticket, Bronze Ticket, and Capsule Coin.

What's NEW:
1. A lot of gems are available, say Lvl. 12 Dodge Gem, Lvl.10 MATK Gem. Choose your favorite ones and increase your battle rating!
2. Lizard, Black Panther, Warhorse and more mounts will be waiting for you! It's important to take a powerful mount with you, isn't it?
3.Haven't got the exclusive armulet for your heroes? Dragon Clarion is here for you!
It's never too late to take Messenger of Darkness, Mountain God and Lannister to your party!
Starry Dream
Duration: 10/1 to10/4 (server time)
Description:
Starry Dream consists of three parts, Fantasy Star, Reward List, and Point Rankings.
Super Armament Chest(Mythic) is waiting in Overall Ranking this time!

If you want to take the cute Moonlight Hare and gain more resources. Starry Dream can be a good choice.
Lvl.9 Fusion Gem Chest, Elven Camouflage, Grotto Heart, Lvl.5 Armament Crystal Chest, Element Crystal, Spirit Essence, Royal's Mark, Khaos Core, Purgatory Soul, and more will appear in Reward List.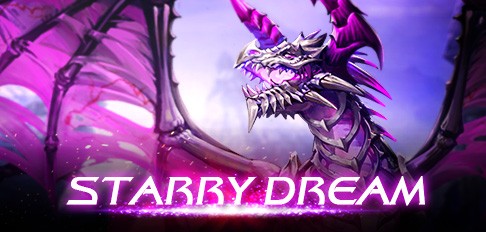 Fortune Bag
Duration: 10/2 to 10/3 (Server Time)
Note: The Fortune Bag will last for TWO DAYS ONLY!

Desmond's Rogues, Roamn Fashion, Frigg Awakening Stone and Scarlet Finch will all be availabe in Fortune Bag! Good luck!
Tip: Apart from Magic Mount Soul, Armament Chests and various resources, you will also be able to awaken Elena after reaching certain points!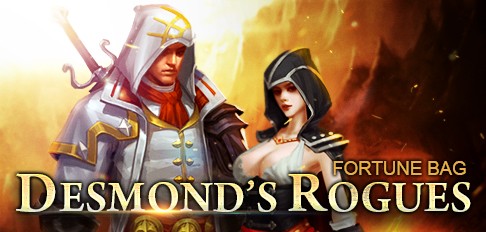 Rose Rankings
Duration: 10/3 to 10/6 (Server Time)
Send roses to your friends and win great items! This time, you will be able to fight alongside Varda and take Pandora's Box(Legendary) with you! Come and check them out!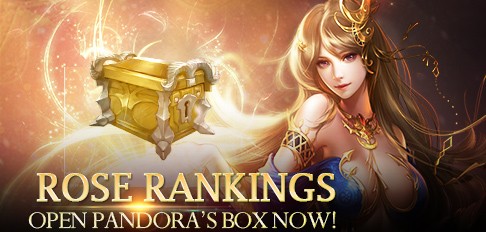 Note: Champion Showdown will start on 10/2(server time). Are you well prepared?
Please note that the above content(including the screenshots) might be adjusted due to changes of the development plan. Final updates will be determined in game.
More exciting events are coming up through October 1 to October 10 (Server time), check them out in the in-game Hot Events menu now!