Send Roses to Your Beloved, Win Wedding Garb for them!
14.05.05
Roses are red, violets are blue, send roses to me and I'll be true!
Duration: May 6 to 8 (server time)
Server: S1-S173
Description: send roses to your beloved to get her/him the gorgeous Wedding Garb!
1. Go to the character menu and click on the Rose icon in the upper right corner to bring up the Rose sending menu.
2. Roses can be obtained from Garden, Daily Login, Recharge Rewards, and the Shop
3. Send Roses to your beloved to get great rewards for both of you!
- For each sent Rose bunch, you will receive a Rose Chest in return.
- Each day, the top 10 players who receive the most Roses and have at least 999 points will get Daily Ranking rewards; at the end of the event, the Top 10 players who have received the most Roses and have at least 2999 will have a chance get Charmer Flair and many other rewards.
Place

Basic Rewards (Min. 2999 Points)

Super Rewards (Min. 3500 Points)

1st

Prestige x10000, Voucher x500, and Basic Energy Card (50) x2

Wedding Garb x1

2nd-3rd

Prestige x5000, and Voucher x300
Title Flair "

Superstar (30 day)

" x1, and Seraph's Stone x80

4th-5th

Prestige x4000, and Voucher x200

Seraph's Stone x50

6th-10th

Prestige x3000 and Voucher x150
Seraph's Stone x30
Wedding Garb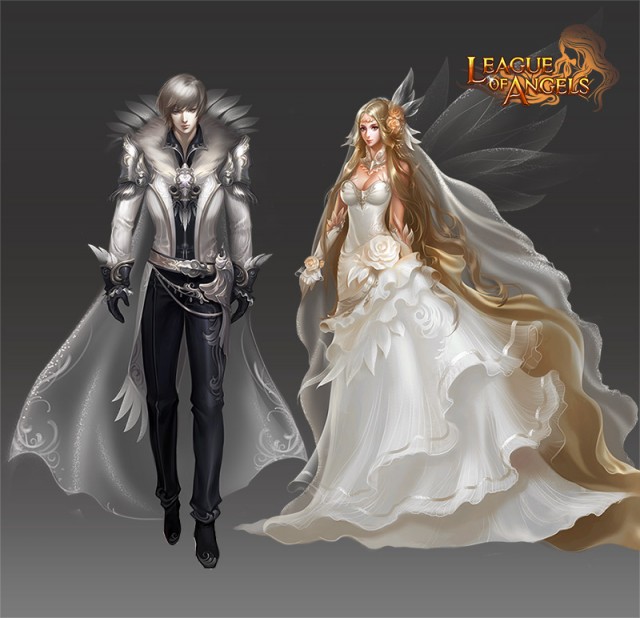 Base Stats: B.R. +1305, HP +4400, PATK +1250, PDEF +650, MDEF +650, Agility +200
---
Daily Recharge Reward
Duration: May 6 to 8 (server time)
Server: S1 to S173
Description: Recharge certain amount every day of Diamonds to get Roses!
| | |
| --- | --- |
| Requirements | Reward |
| Recharge any amount | Rose x99 |
| Recharge 1999 Diamonds | Rose x999 |
| Recharge 3999 Diamonds | Rose x1999 |
| Recharge 9999 Diamonds | Rose x4999 |
Loop Recharge
Duration: May 5 19:00 to May 6 23:59 (server time)
Server: All
Description: Collect your Century Chest from the Hot Events menu every time you recharge 1000 Diamonds! (Max 5 times). Open the chest to receive one of the following: Blessed Stone x100, Seraph's Stone x100, Soulstone x100, Element Crystal x100, or Basic Energy Card (10) x10.
| | |
| --- | --- |
| Requirements | Rewards |
| Recharge 1000 Diamonds to buy for 100 Diamonds | Century Chest x1 |
Looking for the Superstar
Duration: May 6 to 12
Description: who is the Superstar in League of Angels? Post your photo with League of Angels related elements to win Seraph's Stones, Aegis Shards, and Diamonds, and event Wedding Garb. Click here to participate.
More exciting events are coming up through April 10 to 11. Check them out in the in-game How Events menu now!