League of Angels Version Update V 3.29: Get Ready for the Carnival
16.04.13
Update Time: April 14th
New Version: V3.29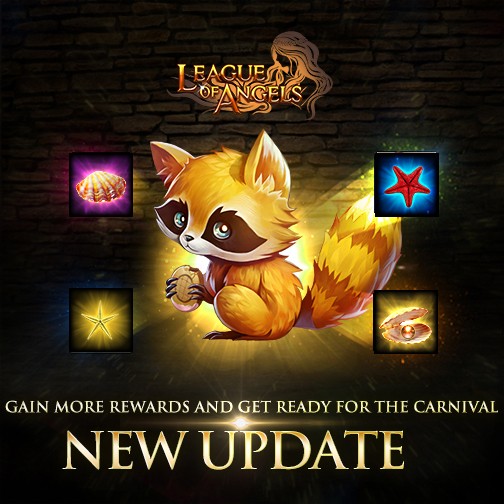 New Item:
1.EXP Bonus Card
With this card, players can gain EXP much more quickly than before.
2.Starfish & Shells
They are exclusive tokens and keys for the coming carnival.
More information about the carnival will be exposed. Stay tuned.
New Title:
More titles are added in Title List.
Improvement:
1.Add more rewards in Online Bonus.
2.Adjust the rewards when players reach certain Devotion. More kinds of items are added in Devotion rewards.
3.Replace Heroic Badge with Lvl. 4 Glorystone Chest in Champion Showdown.