League of Angels Version Update V 3.28: New Mount Lizard
16.04.06
Update Time: April 7th
New Version: V 3.28
New Mount:
Lizard
Skill: Ancient Bloodline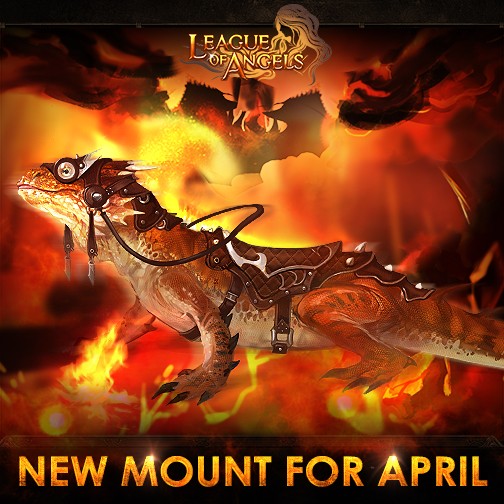 New Item:
1.5-star Khaos Hero Card
When attacking, deals Divine DMG equal to 30% of character's ATK (Divine DMG ignores enemy DEF).

2.Demeter's Icon Shard
3.EXP Bonus Card (Lvl.40, Lvl.50 & Lvl. 60)
4.Mystery Pack and Mystery Pack Adv
Open Mystery Pack to get

Jade Dragon

and resources randomly.
Open Mystery Pack Adv to get

Varda

and resources randomly.
New Fairy:
Raccoon
He's confused about one thing: No matter how much I sleep, I always have dark circles!
Improvements:
1.Add Apocalypse in Unbreakable Bond.
2.New loading picture for April is added.
3.Optimized the interface of Hot Events, where the icon of Recharge Reward will no longer exist.
4.Add Map Skin Trial and tokens for St. Patrick's Day &Valentine's Day to the next Smelting event.
5.The amount of equipment shards (Lvl.40 & Lvl.60) in Erebus is increased.