League of Angels Version Update V 3.13: New Homestead Background for Saint Patrick's Day
16.03.10
Update Time: Mar. 10th
New Version: V3.13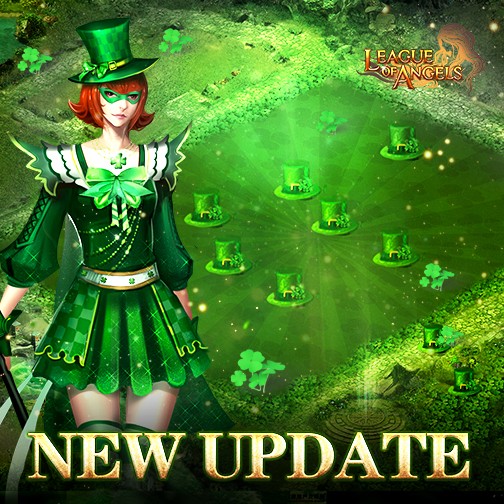 New Item:
1.Exclusive Amulet for Hecate and evolutions of Hecate
Are you ready to make your Hecate even more powerful?
2.Map Skin Trial
There will be three kinds of Map Skin Trials available, which are designed for different Homestead Backgrounds.
New Homestead Background:
A brand new Homestead Background for Saint Patrick's Day
New Component in Homestead:
1.Statue of Amora
Statue of Amora is waiting to decorate your Homestead for the coming White Day.
2.Pointy Surprise Box
A fun-filled toy that represents joy and peace.
3.Clown Surprise Box
A cute clown that brings you smiles.
4.Classic Mosaic
Used for Homestead ground construction. Creates "X" shapes.
5.Wavelike Mosaic
Used for Homestead ground construction. Creates "~" shapes.
Improvement:
1.Rabid Claw Summoning Rock is added in Smelting Event.
2.New angel Kay is added in Unbreakable Bond.
3.Optimized the display of pop-up window in Fortune Bag. In the new version, tips will pop up when players obtain an angel, mount or clothing, which will not pop up when players exchange the angel, mount or clothing for tokens.
4.Block function is added in Cross-server Chatting area.
5.

LoA will observer Summer Time from Mar. 13th, 2016(server time).