League of Angels Version Update V 3.90: Get Ready for Valentine's Day!
17.02.08
Update Time: Feb. 9th
New Version: V 3.90
New Feature:
Guess Who
Who is the smartest one?
New Angel in Angel Awakening System:
Alice
She is the only angel who can get the 4th awakening.
New Amulet:
Titan's Pillar
This amulet is exclusive to Earthshaker and his evolutions.
New Mount:
1.Rocket of Love
This mount is brought here in celebration of the Valentine month.
Glamour skill: Sugarcoated Bullet
2.Earth Armored Elephant
He is the evolution of Armored Elephant, with the unique glamour skill Earth Spirit
New Fairy:
1.Sweetheart Kitten
Often only appearing at night, this kitten is as cute a button and sure to draw attention wherever she goes.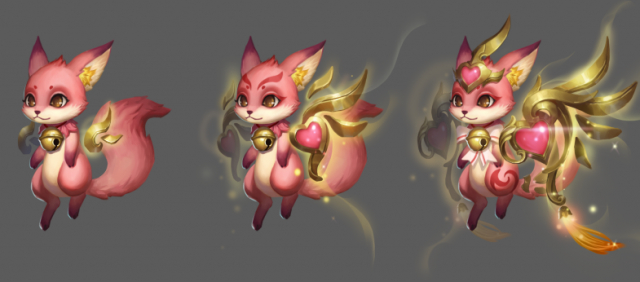 2.The evolution of Mini Headless Horseman
New Component in Homestead:
Valentine's Day Themed components
New Item:
Rainbow Rose, Yellow Rose and Blue Rose
These roses are exclusive to the Valentine's Day special event.
Improvement:
Add a new loading picture for February.

Bug:
1.Corrected the des
cription of Exodus Blade and Dragon Clarion.
2.Corrected the description of the Khaos Equip Chest (Adv. Helmet).
Note:
1.Volatile Battlefield opens on Feb. 16th (server time).
2.The 23rd CS Tournament starts on Feb. 10th (server time).