Mid-Year Review Party:Specially for You
16.06.24
Welcome to Mid-Year Review Party in LoA
We are already halfway through 2016, how many Heroes, Angels, and Mounts have you collected? Have your experienced/mastered all the new features that were added to LoA? We did some research covering aspects of Heroes, Mounts, Challenges and Homesteads. Take a look below! Plus League of Angels is holding a Mid-year Review Party in game (from June 22nd to June 26th)!

Thanks to all our dear players for their continued support! We promise an even better LoA for the second half of 2016 and beyond!

This time, Homeland is newly added in the Mid-year Review Party. And more items are added as rewards for reaching certain goals in the Collect part. The popular Snow Queen, Fire Queen and Messenger of Darkness will also show up!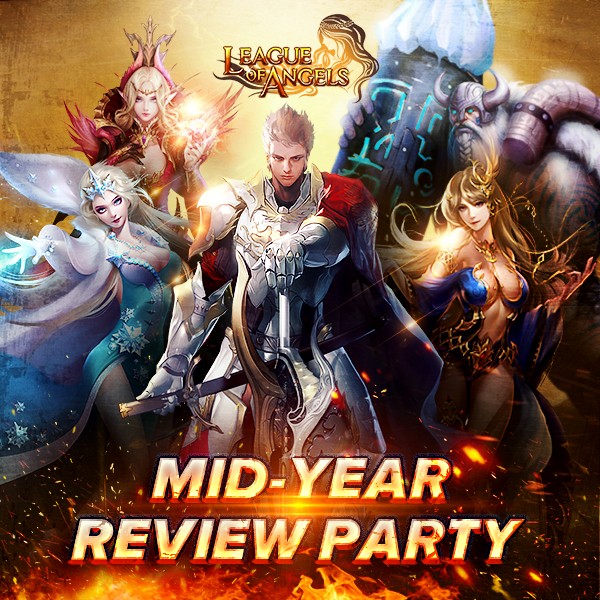 Who is playing League of Angels?
Bloody Dancer, the mysterious hero from the East, becomes 2016's Most Anticipated Hero!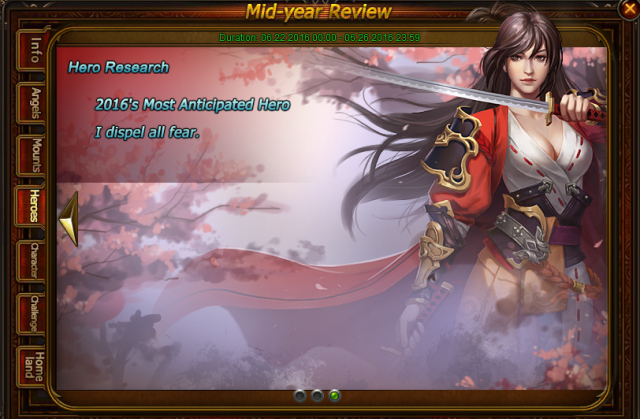 Griffin overthrows Pegasus and is crowned the most popular mount. What do you think?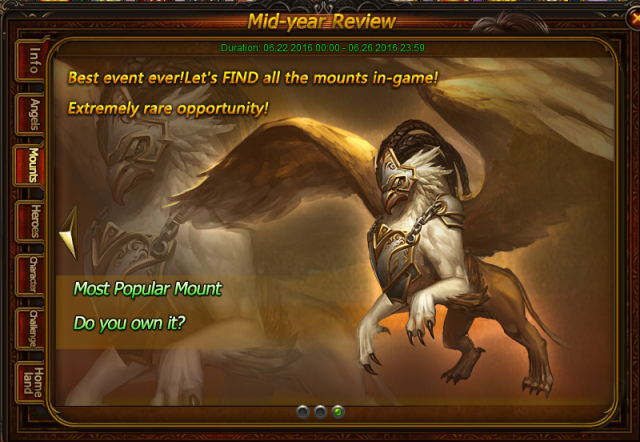 Homeland is newly added in Mid-year Review Party. Among our four different Homestead themes in game, which one is your favorite?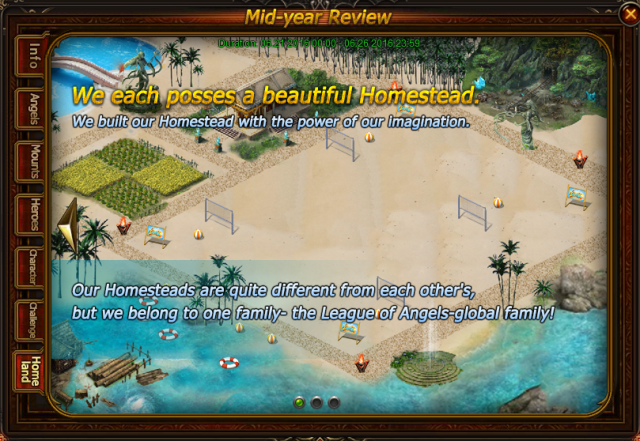 Please note that the above content might be adjusted due to changes of the development plan. Final updates will be determined in game.
More exciting events are coming up through June 22 to June 28 (Server time), check them out in the in-game Hot Events menu now!