League of Angels Closed Beta Coming Dec. 4th 10:00 AM EST!
13.11.22
GTArcade is proud to announce our new genre breaking browser-based MMORPG, League of Angels, will be entering closed beta on Wednesday, December 4th, 2013 at 10:00 am EST. Anyone interested in participating should immediately go to the League of Angels' official website, and sign up for an account.

After last week's announcement, League of Angels received global media attention for its beautiful hand drawn art work, and unique combat system.

"The buzz generated by last week's announcement just goes to show how interested the browser gaming community is in League of Angel's one of a kind combat system, amazing art, and unique features" said Frances Sun, Product Manager at GTArcade. "I am fully confident League of Angels will be the leading browser game in 2014, and beyond!"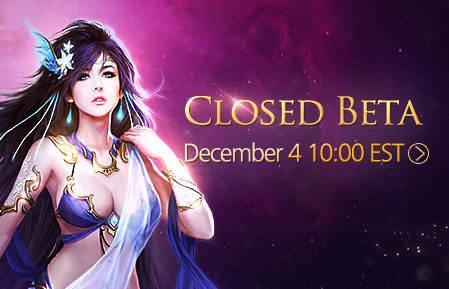 Starting this week, the League of Angels team will be providing daily updates on the games progress, as well as features available at launch. So far, we have released information on the following systems:
Gemology – Play a daily match-3 game to get extra gems, which can be embedded in your gear.

Tide Pool – Players can go fishing to get special prizes, but this isn't your daddy's fishing mode! You blast nets at schools of various sea life. Each fish you catch contains a little soulstone, which will allow them to enhance their heroes, and build a stronger party.

Angels – Each player has their own guardian Angel watching over their party, providing strategically important buffs, and devastation attacks.

Heroes – Each player has to lead a party of heroes, choose wisely!

Mounts – Mounts in League of Angels not only look nice, they provide battle-deciding buffs.

Wyrm Race – Race your dragon across a dark canyon, while carrying chest full of gold! Each time a player successfully attacks you, you lose a little bit of gold. Can you make it across?

Additional Information

As mentioned before, League of Angels will be launching closed beta on December 4th. Anyone interested in playing the game, and getting early-access beta should signup at Angel.GTArcade.com. For regular updates, be sure to follow League of Angels on Facebook at Facebook.com/LeagueOfAngelsGame, and check out our forums at Community.GTArcade.com.