Tips about Navigation King
15.08.21
Dear players, since some of you are confused and have a little misunderstanding about the new event Navigation King, we are here to give some tips for you. Hope it will help you!
1.About Boarding Fare and Rewards
One diamond is not exactly equal one Pirate Gold. The more Boarding Fare you spent, the more Pirate Gold you will get.
Apart from Pirate Gold, you will also have a chance to get extra rewards. It depends on the strategy and fortune of your choosing mariner.
| | |
| --- | --- |
| Total Boarding Fare Spent | Pirate Gold collected |
| 1-200 diamonds | 1:1 |
| 200-500 diamonds | 1:1.5 |
| 500-1000 diamonds | 1:2 |
| 1000 and above diamonds | 1:3 |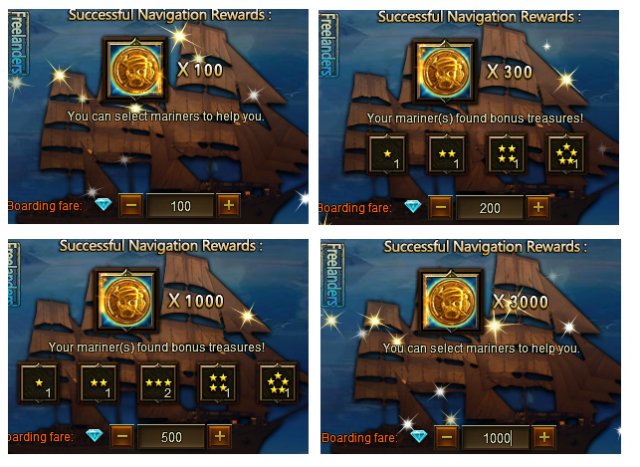 2 About Bonus
World's Level means Cross-Server level, so you can get the rewards easier even though your server don't have too much players.
Different from Lucky Tree System, level rewards in Navigation King can be claimed once anytime during the event.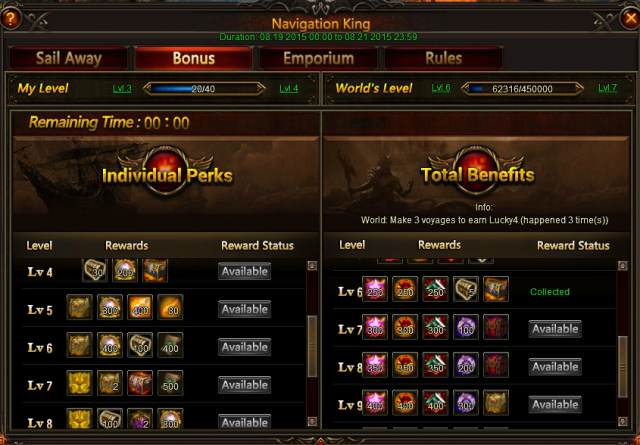 If your have any opinion about Navigation King, please write down in this post. We hope to see more useful suggestion to help us make this event better in future.