League of Angels New Mini-Client Released
14.02.19
League of Angels new Mini-client is coming! We have improved the former one and logging in will be lightning fast, more convenient, and safer with the new mini-client.
How to download
1. Click on the Client Download icon

at the top of the screen.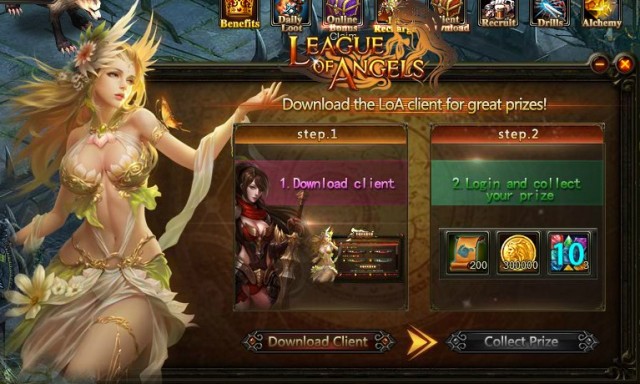 2. Download the LOA client and save it on your desktop.
3. Run the mini-client and Log in to collect the rewards! (The rewards can only be collected the first time you download the mini-client.)
Notes:
As for the players who have already downloaded the former mini-client, click the link below to download the new one.
http://static.gtarcade.net/micro_client/mm/loa/LOA.exe

The new Mini-client now is available for quick login accounts, namely Facebook, Twitter, Yahoo, Google, and Hotmail. What's more, it will remind you of in-game events so that you won't miss them.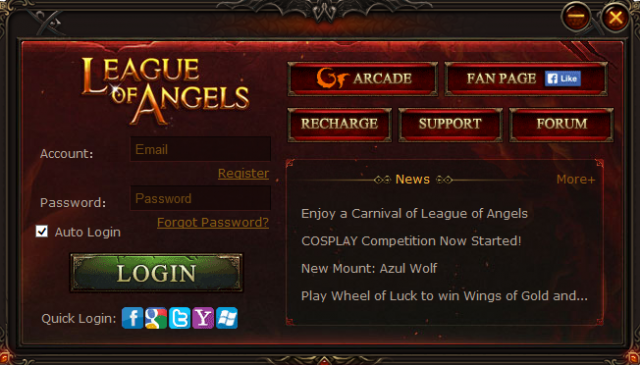 Please note that the above content might be adjusted due to changes of the development plan. Final updates will be determined in game.