League of Angels-Fire Raiders(mobile) Globally Launched!
15.04.09
Dear Player,
We are very excited to announce that League of Angels – Fire Raiders, the sequel to our League of Angels browser game, has now launched around the world!
Download League of Angels – Fire Raiders to receive a great reward, a new pet, the Little Snow Queen, and maybe other rewards in LoA( browser).
The reward will be sent as a gift code to your in-game mail in League of Angels – Fire Raiders (mobile) within 24 hours of you reaching level 3. This gift code can then be redeemed in League of Angels (browser). If you don't receive a gift code within 24 hours, please contact our service support team via mail (loa-mobile@gtarcade.com) with a screenshot of your in-game mailbox (both unread and read mails), as well as your in-game name and server number. A representative will get in touch with you and provide you with a gift code as soon as possible!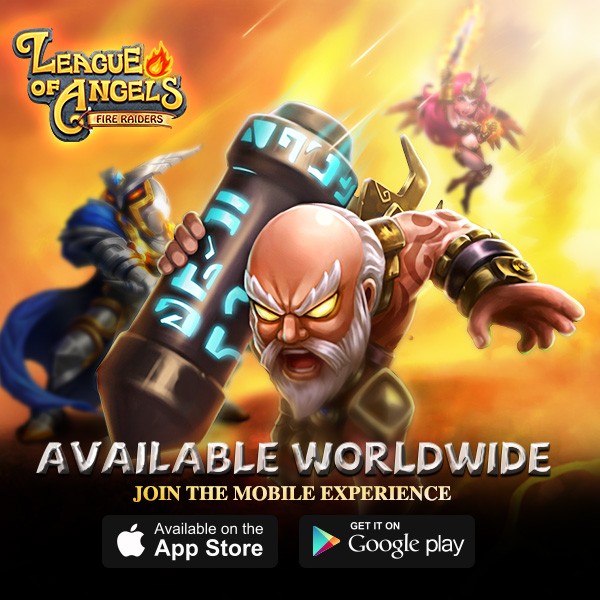 This event will take place from April 9th to 19th. Do not miss this opportunity! Join now in the ultimate RPG adventure experience and fight alongside your heroes in the battle against a brutal demonic invasion!
Download now for iOS: http://is.gd/LOAiOS, android: http://is.gd/LOAandr
Official website: http://angelmobile.gtarcade.com/
LoA Team