New Server Exorcist Arrives January 26th 9:00 AM EST!
14.01.26
Get ready for a new challenge! Exorcist, the 20th Server for League of Angels will open on January 26th 9:00 AM EST!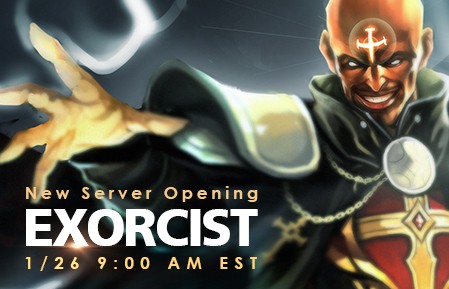 Guardian will feature all your favorite Events and features including Team Dungeons, Team Arena, PvE Dungeons, Equipment Sets, Weapon Synthesis & Socketing, plus the brand new Cross-Server War, Twilight Clash and Guardian Angel! Get to ready to join and save the world from the forces of evil!
Click here to check out all the exciting events!