New Clothing Costume Party: Get Ready for Halloween!
18.10.13
There will be a big day in this month. Yes, it's Halloween! League of Angels is now inviting you to join us in getting well preparation for the festival. Angel's Party will be held from Oct. 14th to Oct. 20th, which will bring a suit of brand new clothing, Costume Party, to all warriors. This new suit is specially designed for upcoming Halloween. Let's see who will wear it and spread the Halloween spirit in advance!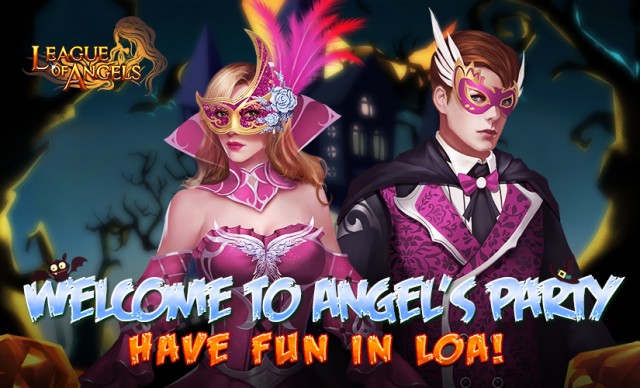 In Angel's Party event, many other costumes have also been added such as Gentry Suit, Graduate Ball, Bloodthirsty Costume, Phantom Romance Clothing and etc. It offers great chance for warriors to have more choices of Halloween costume!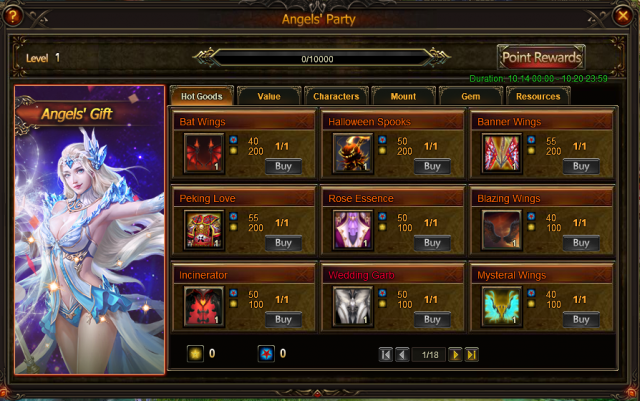 Halloween Tree event will also be online from Oct. 15th to Oct. 19th. New fairy Mummy will show up there. It's really cool to have a mummy wrapped in bandage to follow you during Halloween festival! Meanwhile Halloween Morph Candy will be available in hot events. If you want to have a totally different outlook for your character, then try this magical item. It will make a big transformation for you! Remember the transformation is random and time-limited.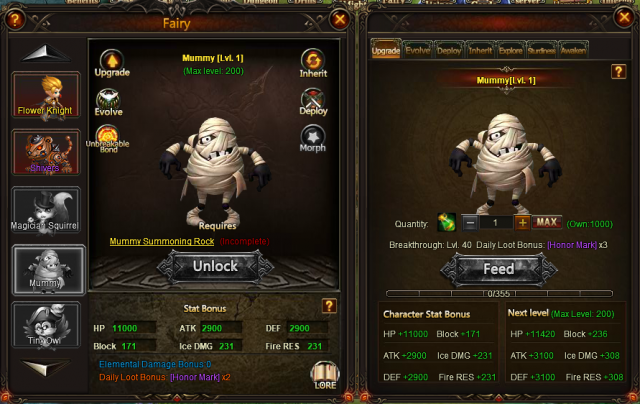 Join us in the Angel's Party and Halloween Tree event from Oct. 14th to Oct. 20th to get the Halloween Clothing Costume Party and Special Fairy Mummy! Play League of Angels now and get well preparation for Halloween!