Live Streamers Wanted!
18.04.03
Live streamers wanted!
Gtarcade has developed a live stream platform and is now recruiting live streamers among all the players from League of Angels.
We'll choose 10-20 players to join us and provide various promotion, professional guidance and great rewards! You'll also be able to receive different gifts from players who watch your live stream!
If you are interested in live stream, just give it a shot!
Apply now>> https://docs.google.com/forms/d/1EKM4__HgBDSr-V4F9iGcRkr0nZeDM-dMSQU20ardGhU/edit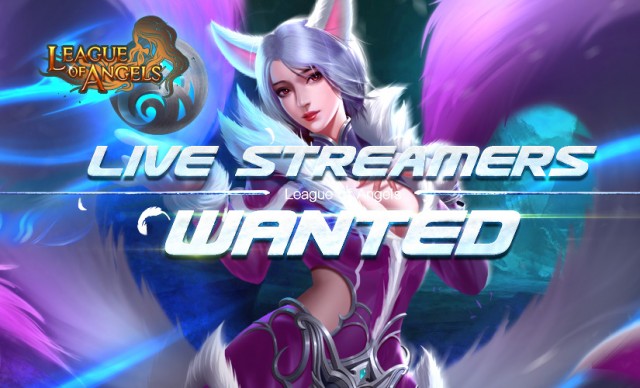 We are looking forward to seeing the next super star!