7 First Diamonds
7
First Diamonds
Great news!
Get a Diamond Bonus in the First 7 Days of a new server! Recharge certain amount to get more diamonds back!

General Description:
1. The more you recharge, the more you get back!

2. You can only complete 1 of the following goals to be rewarded. Choose wisely!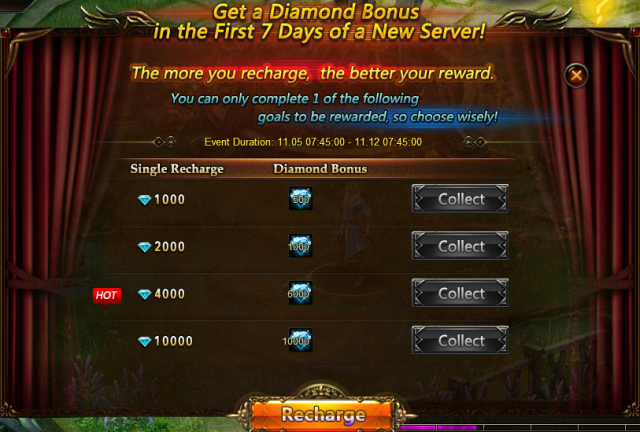 | | |
| --- | --- |
| Single Recharge | Diamond Bonus |
| 1,000 Diamonds | 500 Diamonds |
| 2,000 Diamonds | 1,000 Diamonds |
| 4,000 Diamonds | 6,000 Diamonds |
| 10,000 Diamonds | 10,000 Diamonds |

Please note that 7 –First Diamonds will only be available for the FIRST SEVEN DAYS after a new server is open. The icon of which will disappear after seven days.

Seize the chance to gain more diamonds!



1ST Recharge


More rewards are ready in the new version of 1ST Recharge!

Recharge for the first time to get a starter pack worth 8,888 Diamonds.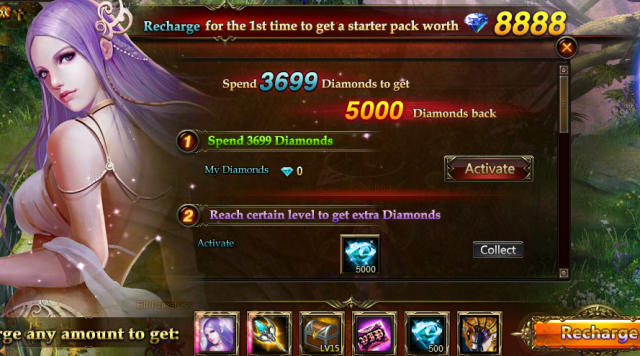 Apart from the starter pack, players can spend 3,699 Diamonds to get 5,000 Diamonds back. After the activation, players can collect certain Diamonds and valuable items every time the character reaches the required level, as the screenshots show.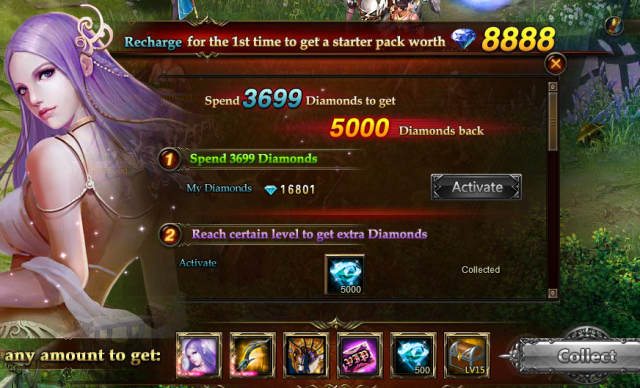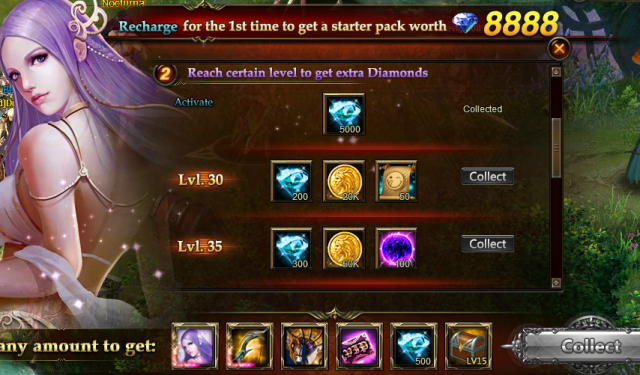 The icon won't disappear until you've collected all the items you deserve in 1ST Recharge.
Hope you have fun in LoA!