Christmas Tree
Christmas Tree

Christmas, the most awaited and biggest festival, is here! The practice of giving on Christmas is common among the Christmas. Thus, League of Angels has prepared a brand new event just for you! Now if you are wondering what it is, the following tips can help you best way.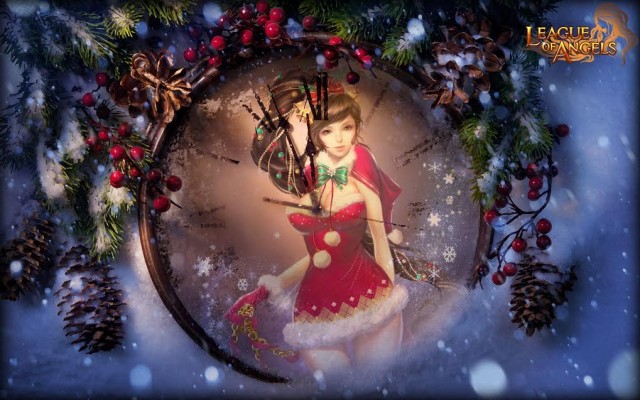 Decorate your own Thanksgiving table and obtain wishing points, and you will be able to claim lots of rewards. Rewards include the special Christmas Equipment. The event is made up of two parts: Christmas Upgrade and Christmas Wish. The more wishing points you get, the better rewards you will be able to get. The higher the level, the better the rewards.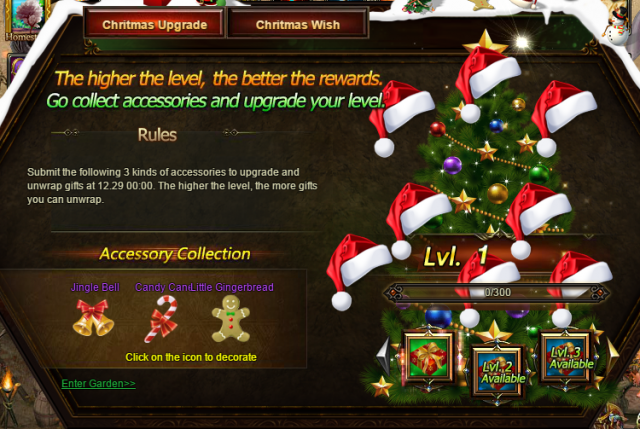 >How to Get Higher levels
Decorate the Christmas Tree as you like. Jingle Bells, Gingerbreads and Candy Canes are all at your disposal. To decorate 1 time requires 10

Jingle Bell

, 10 Gingerbread, or 10 Candy Cane.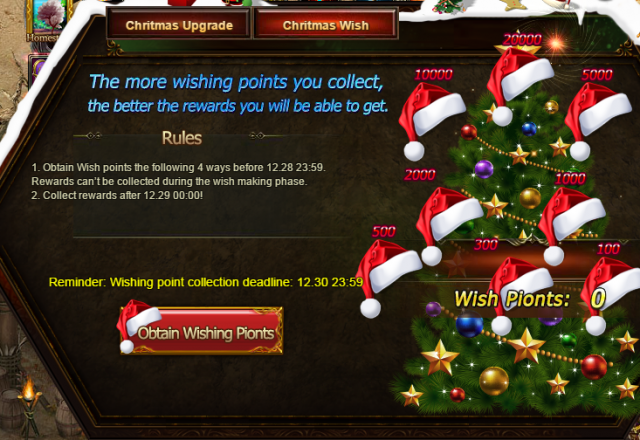 >How to Obtain Wishing Points
Remember: The more wishing points you get, the better rewards you will be able to get. To give players a chance to get a lot of points, there are four ways to obtain the points.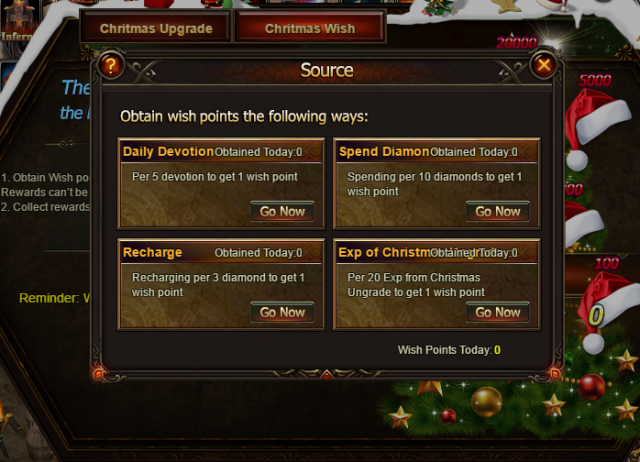 >Where to Get the Jingle Bells/Gingerbreads/Candy Canes
All the accessories will be available in the Garden Shop! Enter Garden and start planting them now!
Additionally, you can also find them in Hot Events. Go get'em!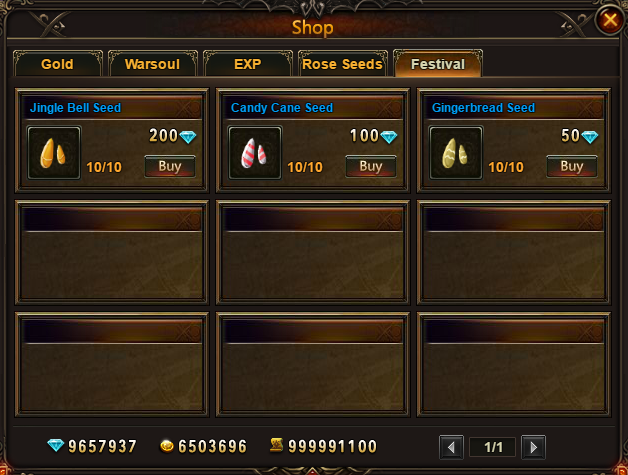 >What Are the rewards?
The new angel Goddess of Winter and the strongest equipment-- Christmas Equipment! Unleash the power of angels and triumph over your enemies!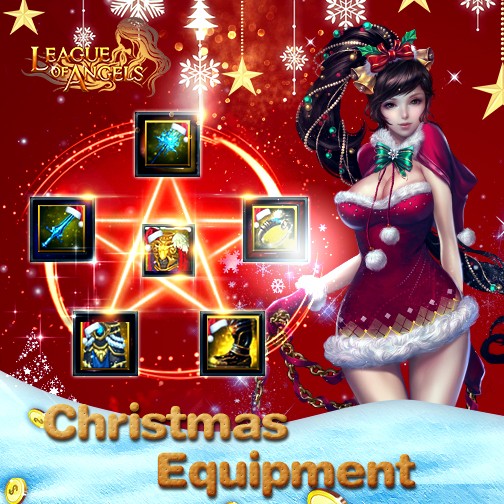 NOTE: the event will be available from Dec. 24th to Dec. 28th(server time)! Hope you will enjoy this additon and have a joyful Christmas holiday!

Please note that the above content might be adjusted due to changes of the development plan. Final updates will be determined in game.

The League of Angels Team