Godsend
Godsend
Godsend, League of Angels's brand new system, is online on April. 21st, 2016(server time) after the version update! Train yourself to a true knight and fight for glory (and great rewards)!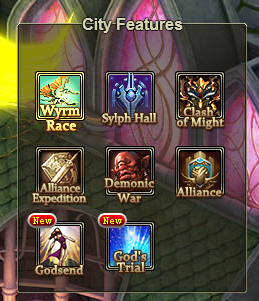 Godsend system enables players another way to increase their Battle Rating! Are you ready to upgrade your heroes to fight againgt the evils?
Qualification: Lvl. 70+ players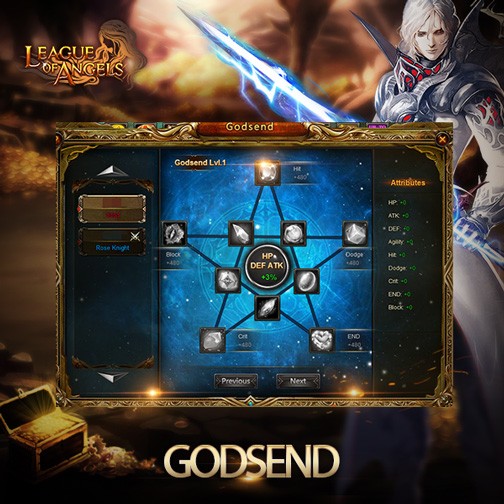 General Description:
1. Each level of Godsend has 10 cells. Materials to activate each cell can be found in God's Trial.
2. Activate the 3 cells in the top triangle to earn angle bonus stats.
3. Activate 10 cells in a level to gain this level's bonus stats.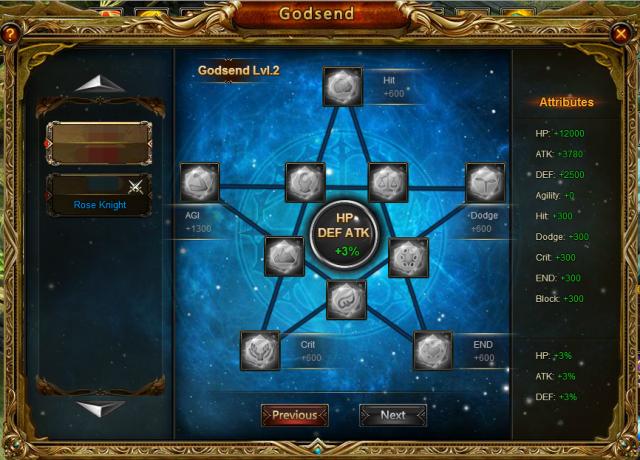 Unique in Godsend
Different special effects for the heroes will be activated after players activate the 10 cells in different levels. Note: The special effect will be shown in Character panel and battles.

Materials
1.What Materails Are Needed?
To activate each cell, two kinds of materials are needed: Godsend (the general material) and stone of specific virtues.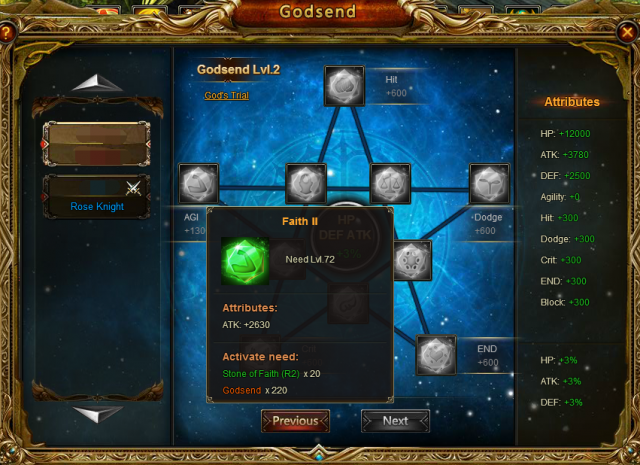 2. How to get the materials?
Materials to activate each cell can be found in God's Trial and Hot Events.

About Godsend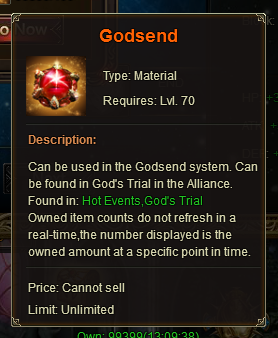 Please note that the above content might be adjusted due to changes of the development plan. Final updates will be determined in game.
Hope you have fun in LoA!