Tarot Cards
Try your fortune and intelligence! Behold our new mini-game - Tarot!
Flip a card and make a turnover on your fortune! Be sure to try it very soon for some great rewards!
At first, you will see several cards back to you, and you have some Flips to flip the cards.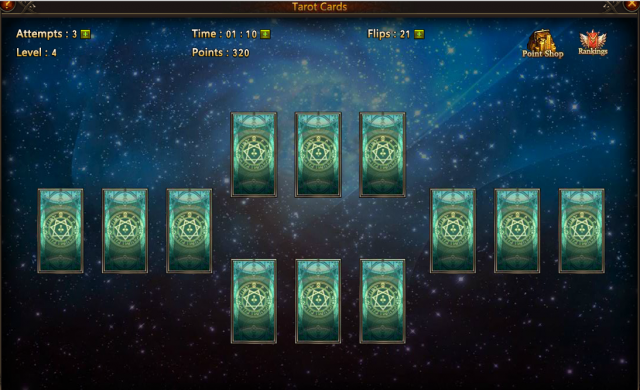 Please notice that the cards will turn to back several seconds after you flip it, and when you flip the same cards, then match successfully and you will get certain points. What you should do is to remember every cards and match them. Once you match all the cards, you can step into the next level. So, what a good chance it is to check your memory power!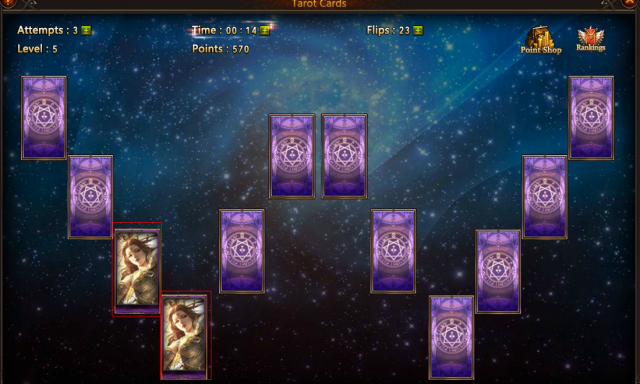 The points you have got can be used to exchange items and resources in the Point Shop.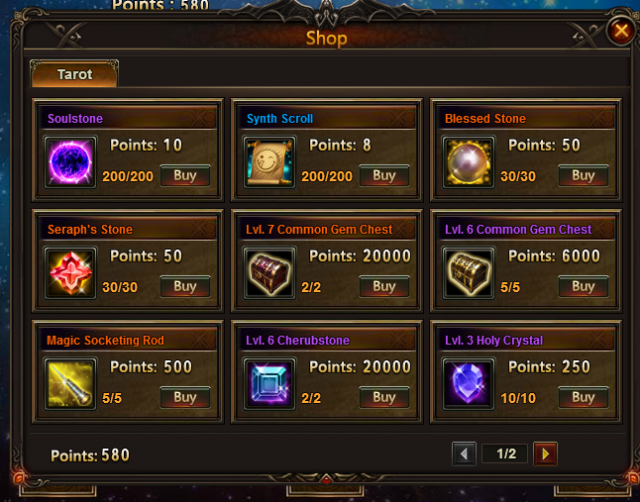 Besides, there is also ranking of the points you get. Who is the one with the greatest memory power? Come and try!