Merry Christmas: Wishing You a Joyful Christmas Holiday!
16.12.22
Decorate Christmas Tree and Claim Your Rewards!

Christmas, the most awaited and biggest festival, is here! The practice of giving on Christmas is common among the Christmas. Thus, League of Angels has prepared a series of fantastic events for all of the players! Now if you are wondering what they are, the following tips can help you best way.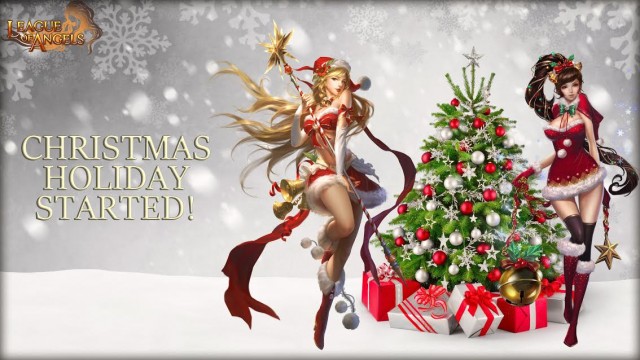 >Christmas Tree

Duration: Dec. 24th to Dec. 28th (server time)
Description: It's fun decorating the Christmas Tree, not to mention you will have a chance to win Christmas Equipment ( which is the strongest equipment in game ever) and the newest angel Goddess of Winter.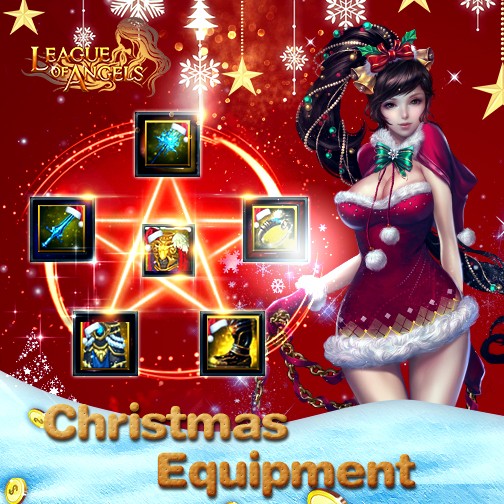 Friendly reminder:
1.Decorate the Christmas Tree as you like. To decorate 1 time requires 10 Jingle Bell, 10 Gingerbread, or 10 Candy Cane. All the accessories will be available in the Garden Shop and Hot Events!

2. Learn more about the rules of Christmas Tree, click HERE.

>Gtarcade Rush Sale
Duration: Dec. 24th to Dec. 25th(EST)

Description: All players who have recharged via Gtarcade will gain 99% rebate on what you paid during the event! Plus, all players who have gained the rebate will gain double rewards in game. For example, if you recharge 1,000 Diamonds via Gtarcade during the event, you will receive 1,990 diamonds in game, and you will be able to claim the corresponding rewards for recharging 1,990 diamonds. Sounds cool, isn't it?

To help you make better use of the event, we've made this table for you.

| | | |
| --- | --- | --- |
| Time Zone | Starting | Finishing |
| PST | 21:00:01 2016/12/23 | 20:59:59 2016/12/25 |
| CST | 23:00:01 2016/12/23 | 22:59:59 2016/12/25 |
| EST | 0:00:01 2016/12/24 | 23:59:59 2016/12/25 |
| GMT | 5:00:01 2016/12/24 | 4:59:59 2016/12/26 |
| HKT | 13:00:01 2016/12/24 | 12:59:59 2016/12/26 |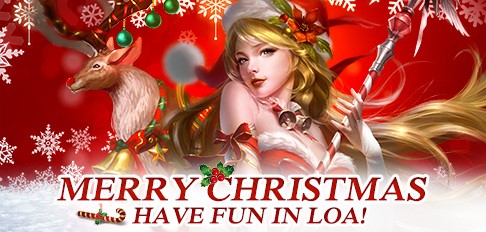 >LoA2: Facebook's 2016 Best Web Game
Duration: Dec. 24th to Dec. 25th(server time)
Description: Congratulations to our franchise game League of Angels II for being named Facebook's 2016 Best Web Game! As part of the League of Angels series, we'll also hold in-game celebrations. Enjoy!!
Note: This event is exclusive for players on Gtarcade and Facebook due to the Gtarcade Rush Sale in the Christmas season!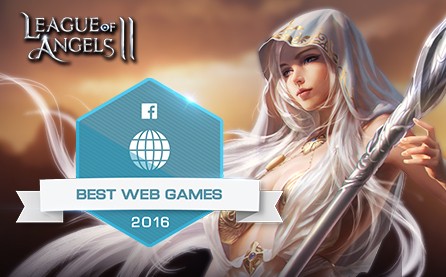 In addition, don't forget to check out the Hero Exclusive specially for Christmas! Supreme Oracle, Hellish Wolf and Sand Lord will all be available!
P.S.: Special thanks goes to our creative fan Missiry(S560).
Please note that the above content might be adjusted due to changes of the development plan. Final updates will be determined in game.