SS Resource Tycoon: Compete for New Angel Hades!
16.12.05
Cheer for the Christmas and holiday season! League of Angels has prepared Single-server Resource Tycoon and a series of events to keep you company! Come and check them out!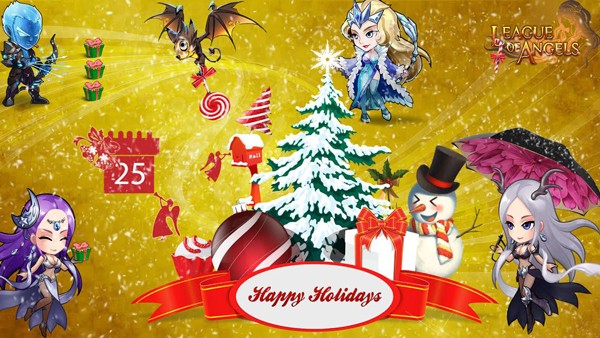 >Fight alongside Hades in Single-server Resource Tycoon
Are you wondering where to get the dark and handsome male angel ? Here he is! Hades has arrived in the angelic land specially for the 3rd anniversary of League of Angels!

From Dec. 7th to Dec.12th(server time), the No.1 player in the ranking in Single-server Resource Tycoon this time will have the honor to fight alongside him! Legend goes that Hades' Sanction

Ranking 2nd and 3rd will be able to fight alongside angel Alice! Sounds nice, isn't it?

Hades also brings something amazing for Hot Events this time. Don't forget to check them out during the event!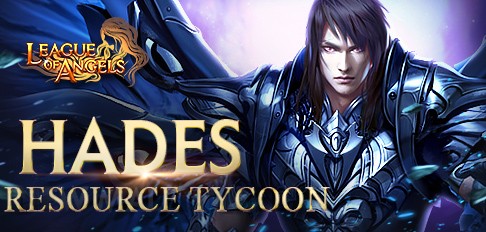 >15 Kinds of Resources Are available!

You can gain points by collecting required resources during the event, i.e. Magic Mount Soul, Spirit Essence, Grotto Heart, Element Crystal, Angel Tears, Energy Vitamin, Awakening Stone, Spring of Wisdom, Runestone, Blessed Stone, Aegis Shard, Soulstone, Enchanted Ore, Gems and Gem Enhancement Stone.

Hurry up! Collect as many resources as you can to gain better ranking rewards!

>Test Your Luck in X-server Lucky Chest
The X-server Lucky Chest will be available only on Dec.8th (Server Time), with all kinds of hot resources! Best luck to all of you!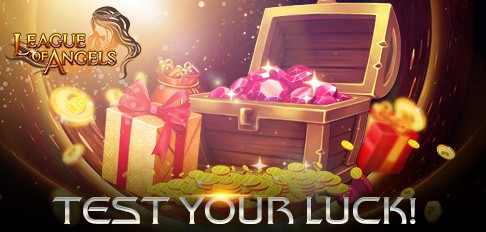 >Gain as Many Resources as You Can!

Navigation King is back with all kinds of resources you might need to be a tycoon! (from Dec.8th to Dec.10th). Friendly reminder: More kinds of Angel Essences are added this time.

Note: Devs have lowered the price of items and the limitation of Group Tickets in Group Buy, and this is not permanent. Seize the chance to get your beloved items and get ready for an optimized Group Buy!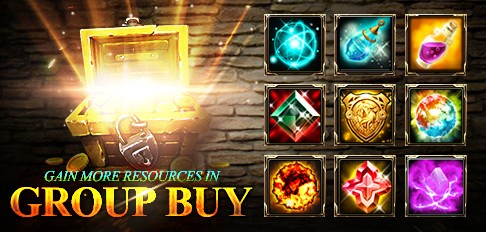 P.S.: Special thanks to Brigit(S1 Kabam) and Lyla(S1 Kabam) for the awesome fan art!
Please note that the above content(including the screenshots) might be adjusted due to changes of the development plan. Final updates will be determined in game.
More exciting events are coming up through Dec. 8th to Dec. 13th (Server time), check them out in the in-game Hot Events menu now!