LoA Three-year Anniversary: Get Ready for Numerous Fantastic Events!
16.12.02
Greetings warriors!
Thank you all for your continuous support of League of Angels! To celebrate the 3rd Anniversary of League of Angels, we've prepared numerous events for you, including both in-game events and fan contests/giveaways. Don't miss out on the huge amount of free gifts and savings coming soon!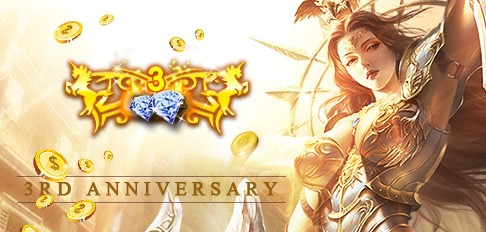 Fairy Surprises

Don't let your fairies just be cute pets! From Dec.2nd(server time), a series of events will be issued in game where you can get hot resources! Blessing Balls, Stockings and Fairy Awakening Chest can all be yours! Seize the chance to awaken your fairies!
In addtion, Justice and Little Moses are waiting in "December Coming"!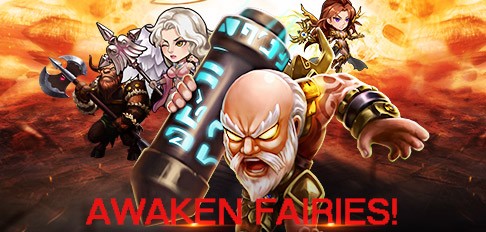 Friendly reminder: When your Noelle reaches Lvl.80, you will gain 50 Angel Tears as a bonus reward.

League of Angels has also prepared a series of fantastic events to help you increase your battle rating and get ready for Christmas! Come and check them out!
Happy Sea
Duration: 12/03 to 12/06 (Server time)
Description: Train & collect bubbles, complete the puzzles and search for Deep-sea Secrets, let's have fun in LoA!
New Items you can get:
1.Flip the cards, and you'll be able to take Special Suit and Aegis(the Zeus Series)(Celestial) with you! It's nice to dress up a special fashion for the coming anniversary party!

2.Lots of powerful heroes show up this time. Sand Lord, Shadow Knight, Chaos Paladin are all waiting to join your party. Amulets and inscriptions are also available if you want to make your heroes stronger!
3.Flay with fairies! Whether you like the cute Corgi, the sporty Rabid Claw, or the cool Mini Headless Horseman , you can find a fairy which suits you!
4.If you like the Thanksgiving feast homestead, you can still gain the components to decorate your Homestead now!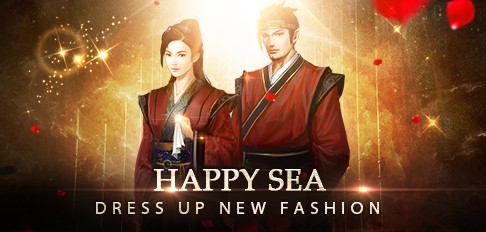 Enjoy Happy Sea!!

Please note that the above content(including the screenshots) might be adjusted due to changes of the development plan. Final updates will be determined in game.
More exciting events are coming up through Dec 2 to Dec 10 (Server time), check them out in the in-game Hot Events menu now!