Facebook reached 200,000 likes! Thanks!
14.07.07
Duration:
July 7 to July 8
Server:
All servers
Description:
The
League of Angel-Facebook
has got 200,000 likes! Thanks for your support! Write something nice to LoA and win gift packs.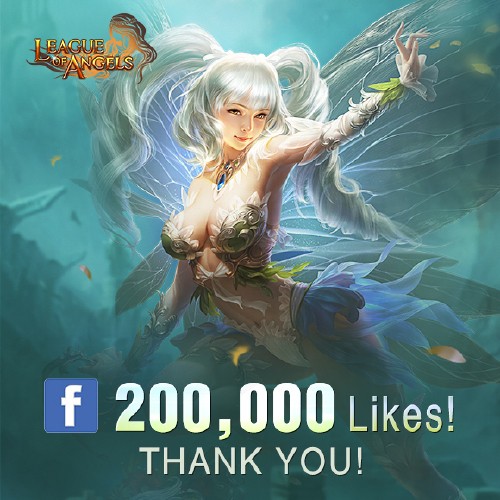 Rules:
1.Reply to this post and write something nice to LoA.(no less than 15 words.)
2.As always, please reply with your server number and in-game name to this post.
2.The rewards will be sent via forum mail after the event is finished.
Rewards:
Each entry will receive Arena Emblem x50 and Gold x50000.
There are plenty of events in our League of Angel-Facebook everyday, such as Like &Share, Win Rewards, etc. Come and follow us!
Enjoy LoA!
The League of Angels Team