Have Fun in Crazy Halloween Party in League of Angels!
16.10.25
Halloween is just around the corner! League of Angels is happy to hold a grand Halloween Party where you will get various items! You are all invited to the celebration, so have a ball and get great rewards in League of Angels!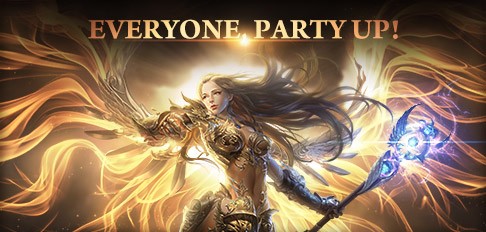 From Oct.26th to Oct. 31st(server time), log in game EVERY DAY and you'll get Halloween Morph Candy and hot resources FOR FREE!
Frmo Oct.28th to Oct.31st(server time), there will be "Sylphs Party" in Hot Events! Friendly reminder: the sylphs can be taken at a lower cost than before! Which sylph do you want to get most?

From Oct. 26th to Oct.17th(server time), various armaments will be on sale in Hot Events! A mysterious second evolution hero will show up following that! Stay tuned!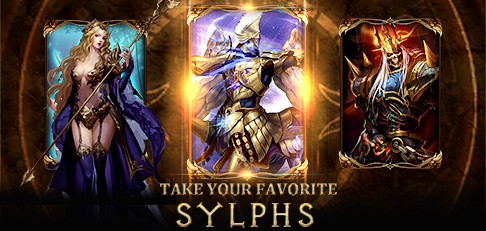 It's time to dress up new fashion and decorate your homestead! In the coming events, you will have a chance to gain abundant Halloween-themed items, such as Magic Broom, Little Bat and the brand new components! The gorgeous Royal Egyptian, which can add a good deal of stats, will be a good choice for Halloween Party!

Come and claim new rewards in Happy Sea! The exclusive Halloween Treasure Chest, which contain powerful weapons and valuable gem will be available. Flip the cards and make them yours.
More hot items will be available in Beach Treasure, House of Cards and Ghost Ship Adventure! Stay tuned!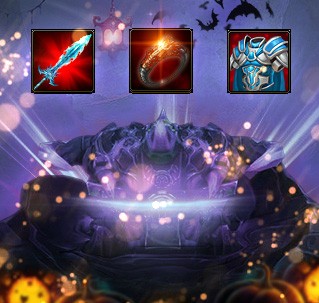 Happy Sea
Duration: 10/26 to 10/31 (Server time)
Description: Train & collect bubbles, complete the puzzles and search for Deep-sea Secrets, let's have fun in LoA!
New Items you can get:
1..Lots of powerful heroes show up this time. Sand Lord, Chaos Paladin and Shadow Phantom are all waiting to join your party.
2.Never miss a chance to equip your angels! Different gems for angels, different artifacts and glorystones are available now!
3.If you are fond of science fiction, seize the chance to take Galaxy-themed components into your Homestead now! (Seize the chance!)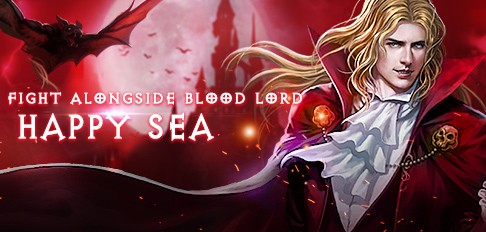 Enjoy Happy Sea!!

Beach Treasure
Duration: 10/26 to 10/29 (Server Time)

Description: Obtain cards from chests and swap for great items! Note: Your remaining Cards can be exchanged for Points. Points can be traded for specific Cards. This will allow you to finish your Card sets more efficiently.

What's NEW here:

1.Take the brand new graveyard-themed components to your Homestead and combine them with your Halloween-themed Homestead!

2. Take Magic Broom and Little Bat to cheer up your Halloween while adding stats! Sunniva, Inferno Steed, and Aries are newly added! Don't forget to equip your angels and heroes!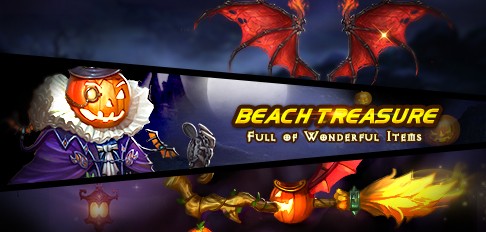 Angel's Quiz
Duration: 10/26 to 10/29 (Server Time)

Description: Take Angel's Quiz and claim your rewards.

This time, you will have a chance to dress up the gorgeous fashion, Royal Egyptian! Let the ancient power bless you!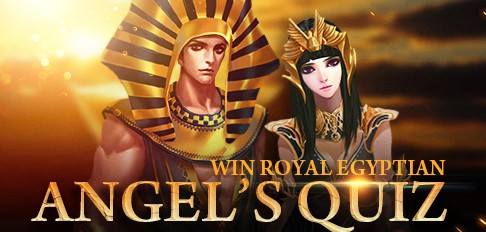 Please note that the above content(including the screenshots) might be adjusted due to changes of the development plan. Final updates will be determined in game.
More exciting events are coming up through October 25 to October 31(Server time), check them out in the in-game Hot Events menu now!