Athena's Guardian, Happy Sea and Angel Party: Awaken Your Angels and Increase Battle Rating!
16.10.11
Greetings warriors!
It's time to dress up a new fashion and awaken your angels! In the coming events, you will have a chance to awaken Frigg and Zveda, dress up the cool Desmond's Rogues! To get prepared for Halloween party, it's wise of you to gain some Halloween themed items, say Blood Chalice and Pumpkin Head.
Be faster! Thunder Rider, which is the evolution of Mech Rider, will be available in Happy Sea. Flip the cards and the rewards can be yours.
Apart from the Blood Lord and his exclusive amulet, House of Cards bring you Snow Warden at a lower price than before!

Don't forget to check out Athena's Guardian in Hot Events! You will be able to fight alongside Athena in NINE days.
More angels and mounts are waiting for you in Angel's Party!

Check the details below!
Athena's Guardian
Duration: 10/11 to 10/19 (Server time)
Description: Who wants to be Athena's Guardian? Complete certain tasks and you will be able to fight alongside Athena in NINE DAYS! Check it out in Hot Events now!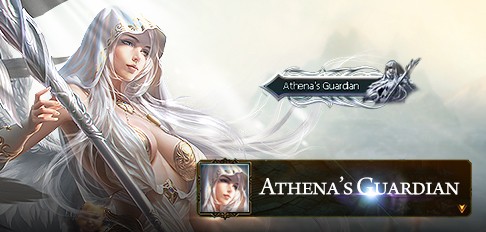 Happy Sea
Duration: 10/12 to 10/17 (Server time)
Description: Train & collect bubbles, complete the puzzles and search for Deep-sea Secrets, let's have fun in LoA!
New Items you can get:
1.Flip the cards, and you'll be able to take Thunder Rider and Grizzly Fang Chest(Mythic) with you! Once you've got a new mount, please don't forget to equip him with armaments!

2.Lots of powerful heroes show up this time. Hercules, Flaming Warlord and Shadow Knight are all waiting to join your party.
3.Never miss a chance to equip your angels! Different gems for angels, different artifacts and glorystones are available now!
4.If you are fond of science fiction, seize the chance to take Galaxy-themed components into your Homestead now!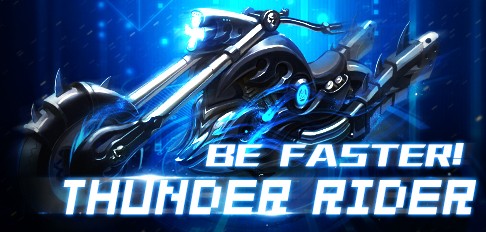 Enjoy Happy Sea!!

House of Cards
Duration: 10/12 to 10/15 (Server Time)

Description: Obtain cards from chests and swap for great items! Note: Your remaining Cards can be exchanged for Points. Points can be traded for specific Cards. This will allow you to finish your Card sets more efficiently.

What's NEW here:

1.Blood Lord will perform better at the Halloween party with his exclusive amulet. Blood Chalice, Dragon Clarion and Thunder Axe will all be available in House of Cards. Besides, Snow Warden is on great sale now! Don't miis him out!

2. (L2)Imperial Hemidall's Helm, fusion gem chests and more sparkling gems (armament crystals) will be available! Equip your angels and heroes now!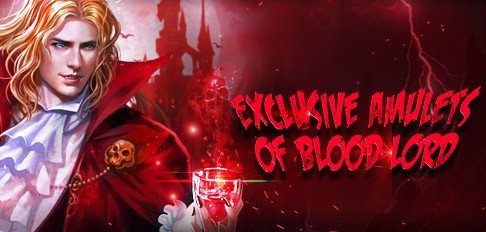 Fortune Bag
Duration: 10/12 to 10/13 (Server Time)
Whether you are looking for a mount, a new fashion or an angel, you will have a chance to get it in Fortune Bag!
Enhanced Fire Unicorn, Desmon's Rogues and Nyx are all available. Moreover, you will get Divine Emblem and Super Armament Chests when reaching certain points! Don't forget to check out hot events where you will be able to awaken Frigg!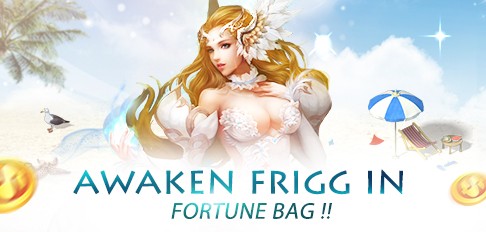 Angel's Party
Duration: 10/12 to 10/17 (Server time)
Description: Angel's Party is back! Tons of hot items are available! Have a great time!
Note: Angel's Party only lasts for 5 days. Seize the chance to gain as many hot items as you can.

Starry Dream
Duration: 10/14 to 10/17(Server time)
Description: Starry Dream consists of three parts, Fantasy Star, Reward List, and Point Rankings. More items are added this time!
Fairies can be an essential part for Halloween party. Pumpkin Head, Witching Cat, Mini Headless Horseman and Golden Hamster will all show up in Starry Dream.

Flaming Flower, Lvl.9 Fusion Gem Chest, Grotto Heart, Lvl.5 Armament Crystal Chest, Blessed Stone, Spring of Wisdom, Royal's Mark, Khaos Core, Purgatory Soul, and more will appear in Reward List.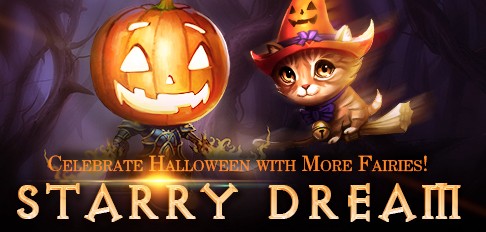 Smelting
Duration: 10/15(Server time)
Description: Smelting event is back now! You'll have one day to take your beloved items!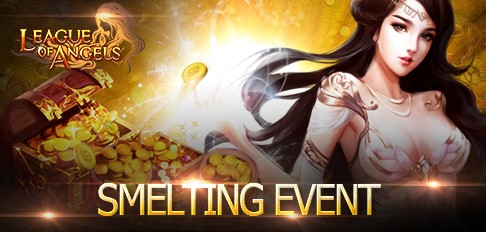 CS Team Tournament
Duration: 10/16 to 10/25(Server time)
Description: CS Team Tournament is back as you've requested! Are you well prepared?!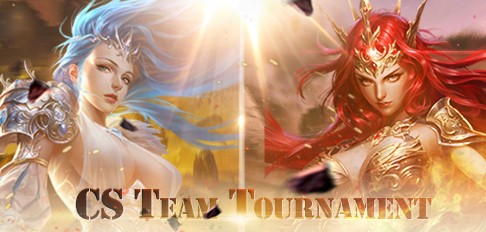 Please note that the above content(including the screenshots) might be adjusted due to changes of the development plan. Final updates will be determined in game.
More exciting events are coming up through October 11 to October 18(Server time), check them out in the in-game Hot Events menu now!