Angel Party, Happy Sea and Lucky Tree: Take One More Hero into Your Party!
16.09.09
Greetings warriors!
You always need one more hero in your party!
House of Cards will start on 9/13/2016(server time) and brings you Syx Guardian, Hoarfrost Blade, Inflamed Guard, Flaming Warlord and Golden Queen! After taking your suggestions into consideration, our devs have adjusted the prices of some heroes, which means you will be able to take them at a lower price than before. Hope you have fun!
Never stop increasing your Battle Rating! New Amulets(the Zeus Series) are available in House of Cards.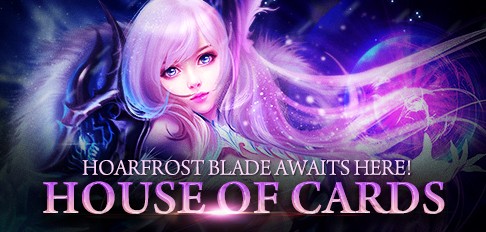 Craft Master will come on 9/13/2016(server time) and brings you Foolish Fashion, Wings of Gold and more resources!
Dress up a new fashion and gain as many resources/gems/skill books as you can to make your heroes stronger!
League of Angels has prepared a series of fantastic events to help you enjoy the weekend!
It's never too late to take one more hero into your party! If you like Flaming Warlord and her evolution, Snow Qeen and Hellish Wolf, you can't miss out the coming events!

Enhance Fire Unicorn, which is said to be the most powerful mount in LoA, will be available in Happy Sea. Flip the cards and the rewards can be yours. And Warhorse will also show up there!
More angels and mounts are waiting for you in Angel's Party!

And the good news is that you have more than one way to get the gorgeous Sea Spirit! Open the Fortune Bag or visit the Emporium in Happy Sea.

Also, on 9/12/2016(server time), we'll bring you the new Victoriana's Favored and Resource Bomb event!

Check the details below!

Happy Sea
Duration: 9/10/2016 to 9/15/2016 (Server time)
Description: Train & collect bubbles, complete the puzzles and search for Deep-sea Secrets, let's have fun in LoA!
New Items you can get:
1.Flip the cards, and you'll be able to take Enhanced Fire Unicorn and armament chests with you! It's great to have the most powerful mount in the party!

2.Lots of powerful heroes show up this time. Blood Lord, Divine Angel, Snow Warden are all waiting to join your party.
3.Never miss a chance to increase your BR! The Zeus Series amulets, Heavenly Mirror Inscription Pack and Saint Bracelet Inscription Pack are available now!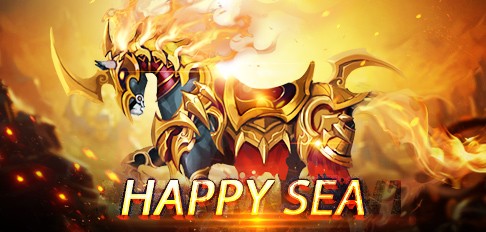 Enjoy Happy Sea!!

If you haven't

awakened Frigg and Hemera

yet, here come your chance!
Angel's Party
Duration: 9/10/2016 to 9/14/2016 (Server time)
Description: Angel's Party is back! Tons of hot items are available! Have a great time!
Note: Angel's Party only lasts for 5 days. Seize the chance to gain as many hot items as you can.

Fortune Bag
Duration: 9/10/2016 to 9/11/2016 (Server Time)
You will get Divine Emblem when reaching certain points!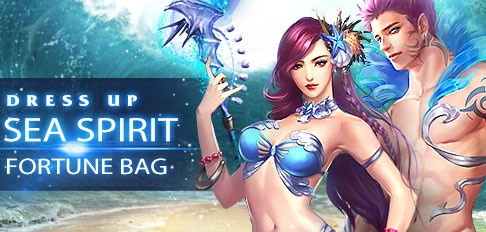 Lucky Tree
Duration: 9/10/2016 to 9/13/2016(Server time)
Description: Good luck to all players!

The Godly Bow problem has been solved in this week's version update. Have you got it a master yet?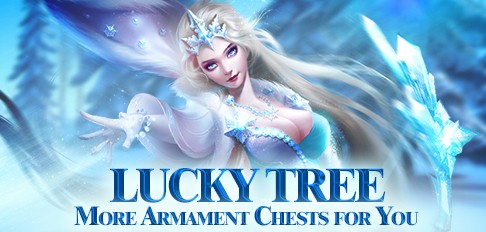 Victoriana's Favored
Duration: 9/12/2016 to 9/13/2016(Server time)
Description: Who can win Victoriana's Favored?
Don't forget to follow us on Facebook for your chance to win free gifts!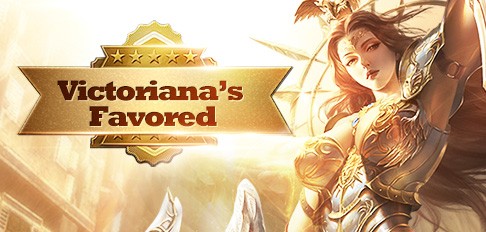 Resource Bomb
Duration: 9/12/2016 (Server time)
Description: Resource Bomb is back! The more resources, the better!
Note: You have one day only!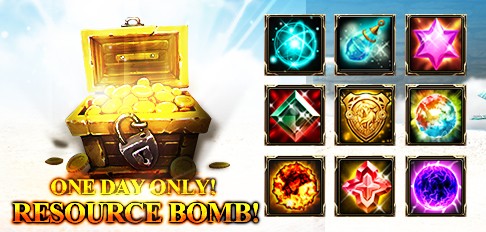 Please note that the above content(including the screenshots) might be adjusted due to changes of the development plan. Final updates will be determined in game.
More exciting events are coming up through September 10 to September 16 (Server time), check them out in the in-game Hot Events menu now!