2014 Angel World Cup Selection Phase Starts!
14.06.12
The 1st Angel World Cup begins today! Selections will be made at 00:00 EDT 17th June. During these time, the Top 600 Players on the Cross-Server B.R Rankings will be chosen to enter the Angel World Cup. These players will be further split into two groups of 300, with one group going to World Server 1 and the other to World Server 2.
Selection Phase Ending Time:
EDT: June 17th Midnight (12:00 AM)
PDT: June 16th 9:00 PM
GMT: June 17th 4:00 AM
HKT: June 17th Midday (12:00 PM)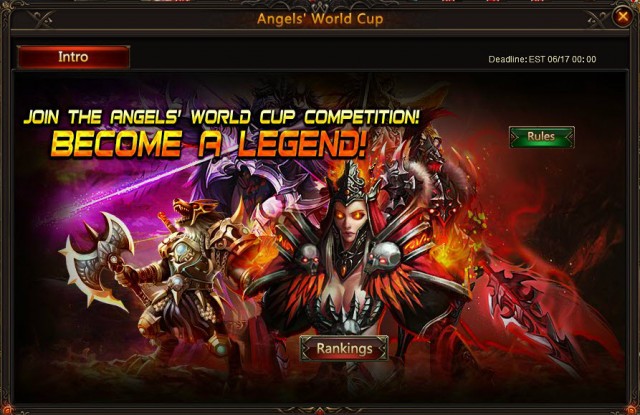 You can check your B.R by clicking the Ranking button on the right of the screen, or clicking the Angel World Cup button on the top of the game.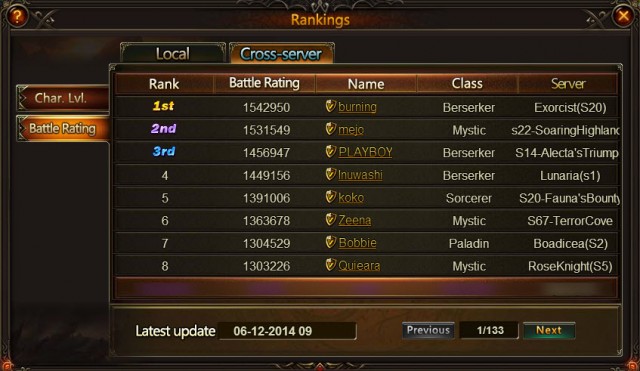 Click here for the 1st Angel World Cup Rules:
http://angel.gtarcade.com/events/698.html#newsConter
To join in our forum events, please click here: