Happy Sea and Capsule Toys:Fight alongside the Most Powerful Mount
16.07.25
Greetings warriors!
Don't miss out the last two days of resource tycoon to gain as many points as you can!
Do you want to fight alongside the most powerful mount in LoA? Evolve your Windance Unicorn and fight alongside Enhanced Fire Unicorn in Capsule Toys!
Haven't got Kali yet? Don't worry! She will show up in Foretune Bag!

Flip the cards and take the legendary White Dragon into your party! If you want to upgrade your equipment slot, check the essential materials in Happy Sea event!

Check the details below!

Capsule Toys
Duration: July 26 to July 29 (Server time)
Server: S1 to S1349

Description: Turn on the Vending Machine Button to get Capsule Toys which will earn you different kinds of items randomly.
Lots of Khaos Equip Chests will be available in Capsule Toys!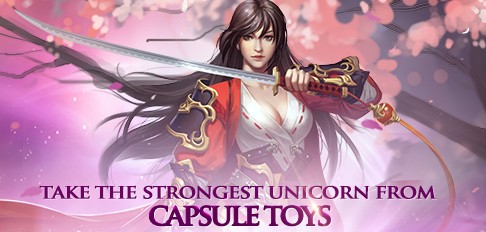 In Toy Shop, you can get wonderful items, Equipment, Angels, Mounts by using Gold Ticket, Silver Ticket, Bronze Ticket, and Capsule Coin.

What's NEW:
1.Bloody Dancer, Hellish Wolf, Demon Hecate and many powerful heroes are here! Take them to your party and equip them! It's never too late to make a powerful party.
2. Persian Cat, Bone Dragon, Griffin and Phoenix are waiting. You can make full use of your armament chests now.
3.If you want to gain more points for your resource tycoon, please check the resources out in Capsule Toys.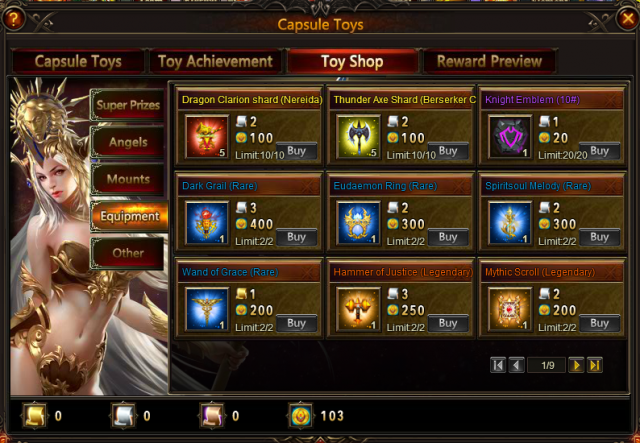 Fortune Bag
Kali has waited for a long time to be able to show up in Fortune Bag. You can be the one to take her!

Duration: July 27 to July 28 (Server Time)
Note: The Fortune Bag will last for TWO DAYS ONLY!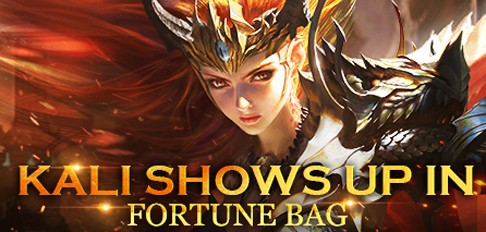 Happy Sea
Duration: July 27 to August 1 (Server time)
Server: S1 to S1349

Description: Train & collect bubbles, complete the puzzles and search for Deep-sea Secrets, let's have fun in LoA!
New Items you can get:
1.Flip the cards, and you'll be able to take White Dragon and armament chests with you! It's great to have a gorgeous and powerful dragon in the party!

2.Ascension Stone(which is used to ascend Equip Slot) and Heavenly Siderite(which a material required for equipment breakthrough) will be available! Make full use of them and unlease the power of your heroes!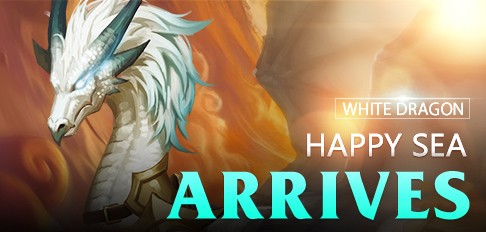 Enjoy Happy Sea!!

If you want to make a powerful mount team, Phoenix Soul, Polar Bear Soul, Lvl.5 Armament Crystal Chests and Armament Socketing Rod are all here for you!
If you want to equip your heroes, Imperial Idun's Ring, Imperail Freyja's Boots and Adv. Khaos Equip(Weapon) Chest are available!
If you want to play with cute fairies,

Golden Hamster, Monkey King and Moonfall

are waiting!
Please note that the above content(including the screenshots) might be adjusted due to changes of the development plan. Final updates will be determined in game.
More exciting events are coming up through July 26 to July 29 (Server time), check them out in the in-game Hot Events menu now!