Capsule Toys:Get Ready for Equipment Slot Upgrade
16.07.13
Capsule Toys
Duration: July 14 to July 17 (Server time)
Server: S1 to S1347

Description: Turn on the Vending Machine Button to get Capsule Toys which will earn you different kinds of items randomly.
Aurora shows up for the first time in Capsule Toys!
The new feature Equipment Slot Upgrade will open on July 14th after version update completes. Ascension Stones, which are used to ascend equip colume, are available in Toy Shop now. You can't miss them out!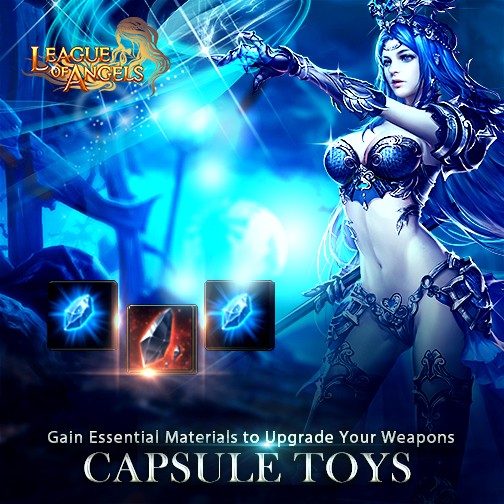 In Toy Shop, you can get wonderful items, Equipment, Angels, Mounts by using Gold Ticket, Silver Ticket, Bronze Ticket, and Capsule Coin.

What's NEW:
1. A lot of weapons are available, say (L2)Hades' Staff, (L2)Poseidon's Bow, (L2)Zeus' Sword. Choose your favorite ones and get ready for the Equipment Slot Upgrade!
2. Fiery Bull, Leopard King, Ruthless Leopard and more mounts will be waiting for you! It's important to take a powerful mount with you, isn't it?
3.Haven't got the exclusive armulet for your heroes? Dragon Clarion and Thunder Axe are here for you!
It's never too late to take Moonlight Warlord, Mountain God and Lannister to your party!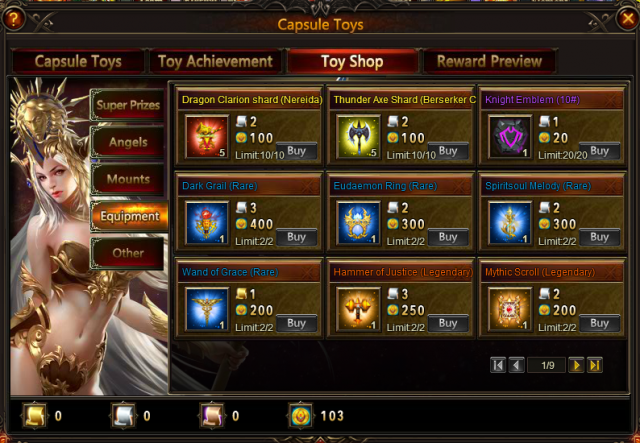 Smelting Event
The long-awaited Smelting Event is back!

Duration: July 14 (Server Time)
This time, more resources are added. Come and check them out!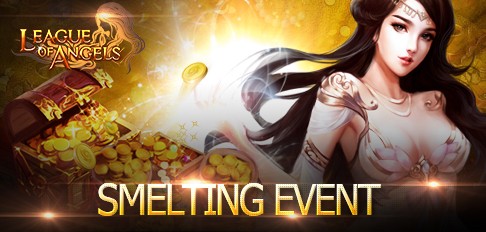 Please note that the above content(including the screenshots) might be adjusted due to changes of the development plan. Final updates will be determined in game.
More exciting events are coming up through July 13 to July 17 (Server time), check them out in the in-game Hot Events menu now!