Mid-summer Sale: Never-seen-before Discounts
16.07.01
Happy Independence Day!
League of Angels has prepared a series of fantastic events for you to celebrate the 4th of July!
As is revealed on Facebook, a Mid-summer Sale will run from July 1st 12:00am PST to July 3rd 11:59 PST in League of Angels! Tons of hot items will be on crazy sale! Don't miss out the ONE-YEAR-ONLY event.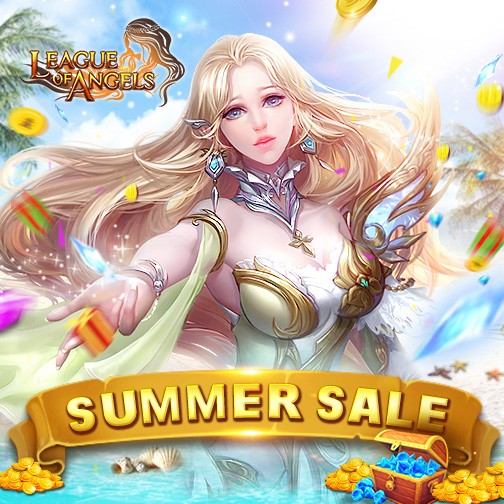 Apart from the special Mid-summer Sale, Lucky Tree, House of Cards. Beach Treasure and Event Bonus will bring you various items, including Bone King Crest, Armament Socketing Rod and different kinds of totems!
Come and check the details below!
Lucky Tree
Duration: July 2 to July 5 (Server time)
Server: S1 to S 1345
What's NEW:
1. Armament Rocketing Rod, which is of great use in the new Armament Socket system, is available in Lucky Coin Shop now!
2. It's never too late to take your beloved your mounts home and equip them! Bone Dragon, Armored Rhino, Rudolph, Inferno Steed and more are waiting for you.
3. If you want to set up a new formation and increase your battle rating, Dragon Empress, Son of Odin and Hercules can be good choices! Lannister, the sylph who has Divine Damage is also a good help.
4.If you want to gain more gems and resources, don't worry, Luky Tree has them all covered!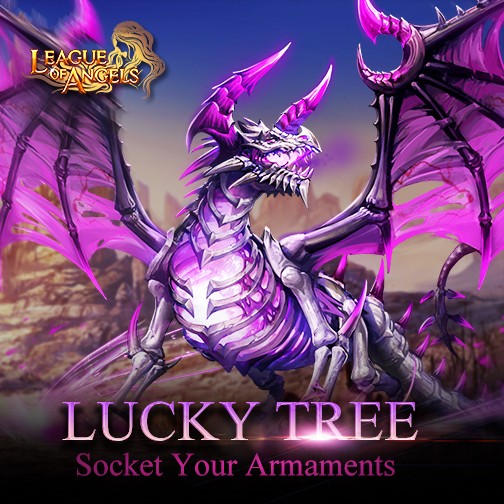 House of Cards
Duration: July 3 to July 6 (Server Time)
Server: S1 to S1346
Rules:

- Players can obtain cards from the Card Chests in House of Cards.
- There are three types of card chests: Common Chests, Deluxe Chests and Mystery Chests. 1 Common Chest costs 50 Diamonds, 1 Deluxe Chest costs 150 Diamonds, and 1 Mystery Chest costs 500 Diamonds. You can get 10 Common Chest for free each day.
- After collecting a specified set of cards, you may exchange it for great rewards.
- Your remaining Cards can be exchanged for Points. Points can be traded for specific Cards. This will allow you to finish your Card sets more efficiently.
What's new here:

1. Armament Socketing Rod, which is useful in Armament Socket system, is available now! Plus Armament chests (which contain armaments of Rare, Epic and Legendary), Magic Mount Soul and Stable Crystal will still be available here! Don't miss the chance to make your mounts more powerful!

2.Haven't got Bone King Yet? Don't worry. Bone King and Nether Lord will both show up here.

3. Besides, you also have a chance to recruit Supreme Valkyrie.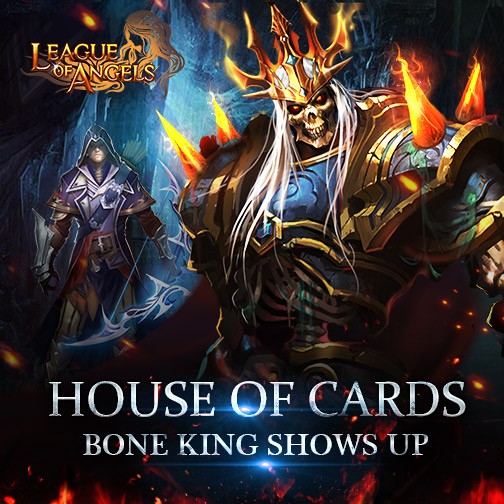 Rewards:
- You can swap the required cards for heroes and sylphs, like: Dragon Whisperer, powerful sylph Ocarina, Shadow Thorn, Moonlight Spirit, Exiled Arrow, Bloodsucker, Thunder Lord, Divine Hunter, Dark Valkyrier;
-You can swap for resources like: Dragonsoul EXP Pack(3,000), Dragonsoul EXP Pack(1,000), Khaos Core, Lvl.5 Aelous Glorystone, various glorystones, Ruby Dragonsoul Pack, Ruby Herosoul, Spring of Wisdom, Blessed Stone, Elemental scroll and many more!
- Daily Ranking Rewards: Every day the Top 20 players with at least 1,500 points from the previous day can collect extra Card Points as the reward.
-
Total Ranking Rewards:
At the end of the event, the Top 20 players with at least 20,000 total points have a chance to win Joker S, Lvl. 8/7/6 Fusion Gem Chests.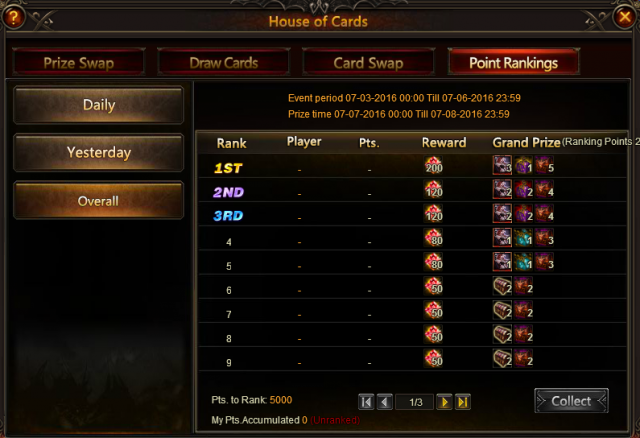 Note: Please don't forget to exchange your flashy cards since they will vanish after the event ends.

Beach Treasure
Duration: July 3 to July 6(server time)
Server: S1 to S1346
What's New here:
1.If you are looking for totems, don't forget to check the Manual-Pick Mode in Beach Treasure! Immortal Guard(Garnet), Arachnid Totem(Garnet), Divine Totem(Garnet) and Spiritsoul Totem(Garnet) will all be there.
2.Dark Paladin, Amazon Hunter, Shadow Knight and more heroes will also show up there!
3.If you want to dress up a new clothing in the weekend, Sterling Moonbeam and Summer Gear can all be yours!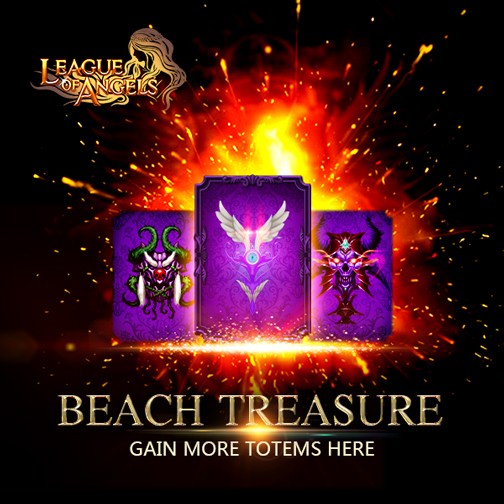 Event Bonus

Duration: July 3 to July 6(server time)
Server: S1 to S1346
Kill world boss and claim your rewards here! This time, you have a chance to get Euro Cup Cheer Chest, Rose Essence, God's Trial Card, Card Lotto Vouchers, Element Scroll, Blessed Stone and Blessed Stone!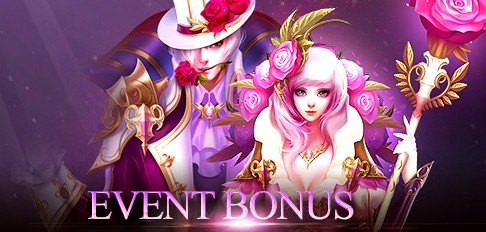 Please note that the above content might be adjusted due to changes of the development plan. Final updates will be determined in game.
More exciting events are coming up through July 1 to July 6(Server Time), check them out in the in-game Hot Events menu now!