Capsule Toys, Craft Master & Wheel of Luck:More Resources for You
16.06.17
Capsule Toys
Duration: June 20 to June 23 (Server time)
Server: S1 to S1344

Description: Turn on the Vending Machine Button to get Capsule Toys which will earn you different kinds of items randomly.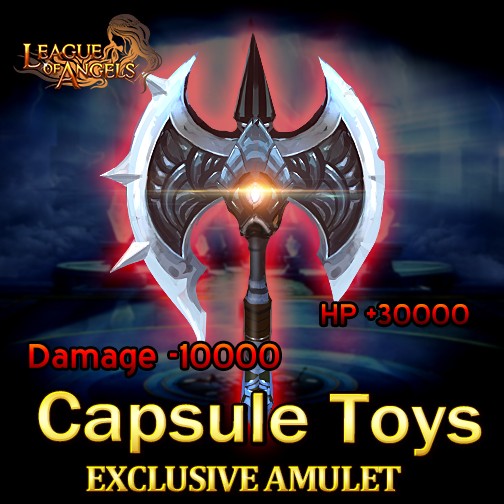 In Toy Shop, you can get wonderful items, Equipment, Angels, Mounts by using Gold Ticket, Silver Ticket, Bronze Ticket, and Capsule Coin.

What's NEW here:
1. Good news! Thunder Axe, which is the exclusive amulet for Berserker Claw, is newly added in Toy Shop! Time to equip your Godless Wolf!

2.Armament chests(epic) will be available in Toy Shop. And the essential material to upgrade the armaments, Magic Mount Soul, will also be here for you!
3.If you want to get the ruthless Bone Dragon, you can't miss it out in Capsule Toys.
4.If you want to dress up a new costume, Futuristic Warrior and St. Patrick's Attire can both be good choices!
5.Wanna gain more Khaos cards? Don't worry. Khaos Angels Chest, Khaos Equip I Chest and more are newly added. Your heroes deserve them!

6.Summer is here! Watermelon Jucie,Coconut Juice, Volleyballs, Coconut Juice and Life Buoyare waiting to decorate your Homestead. Get relaxed in your beautiful Homestead!

It's never too late to take Amazon Hawker, Mountain God and Earthshaker to your party! All kinds of dragonsoul packs and resources are waiting for you.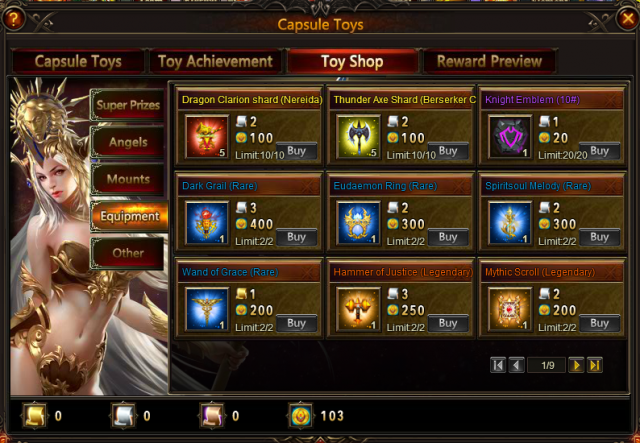 Craft Master
Duration: June 19 to June 22 (Server Time)
Server: S1 to S1344
Description:
There are three scenes for player to choose to start archaeological expedition, namely, Grand Library, Dusk Prison and Cloud Palace. For each scene, player will get different fixed output and random output. The fixed outputs are Epic Origin Crystal( Grand Library) , Legendary Origin Crystal (Dusk Prison) and Mythic Origin Crystal(Cloud Palace). The random output may include above origin crystals and Philosopher's Stones.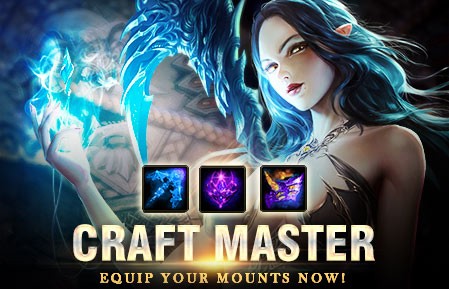 1.If you want to gain more armaments for your mounts, here comes your chance! Various Armament chests(which contain armaments of different kinds & qualities) are available! Meanwhile, the Magic Mount Soul, which is essential to upgrade the armaments is also here. Don't miss out the chance!

2.If you want to gain more resources and gems, Spirit Essence,Godsend, Lvl. 11 Common Gem Chest, Lvl.11 Fusion Gem Chest, Golden Dragonsoul Packs, Munin's Power and Royal's Mark will be in Mythic Origin Crystal!

3.Apart from the above, you also have a chance to obtain Khaos Equip Card and Khaos Hero Card to add stats to your heroes!
4.Let's see who can get the Dark Knell Chest (Legendary) in the ranking!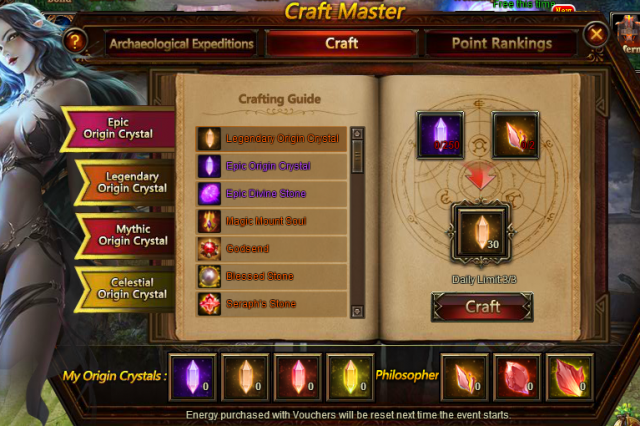 Wheel of Luck
Duration: June 19 to June 21 (server time)
Server: S1 to S1344
Description:
Spin the wheel of Luck to win Grotto Heart, Spirit Essence, Lvl.9 HP+PATK+HIT Gem, Runestone, Soulstone, Blessed Stone, Aegis Shard, Element Scroll, Angels Tears, Basic Energy Card, Gem Enhancement Stone and more!

Also Magic Mount Soul is newly added in Store of Luck!

Apart from Magic Mount Soul, Themis Awakening Stone, Themis's Icon Shard, Nyssa Awakening Stone, Spirit Essence, Purgatory Soul and more will be available in Store of Luck.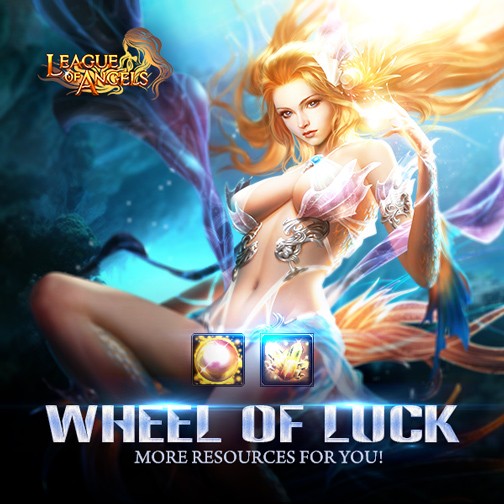 Please note that the above content(including the screenshots) might be adjusted due to changes of the development plan. Final updates will be determined in game.
More exciting events are coming up through June 19 to June 28 (Server time), check them out in the in-game Hot Events menu now!