Prismatic Wheel:Chance to win up to 10000 Diamonds for free
15.07.15
Prismatic Wheel
Chance to win up to 10000 Diamonds for free! At most to win double Diamonds!
Duration:

Jul 17 to

Jul 18

(Server time)
Server:

S1 to S1020
Description:
- Click on the "Prismatic Wheel" on the left of the game screen to open the event menu.
- There are 2 types of Wheels: Diamond Wheel & Voucher Wheel. Each can get diamonds and vouchers.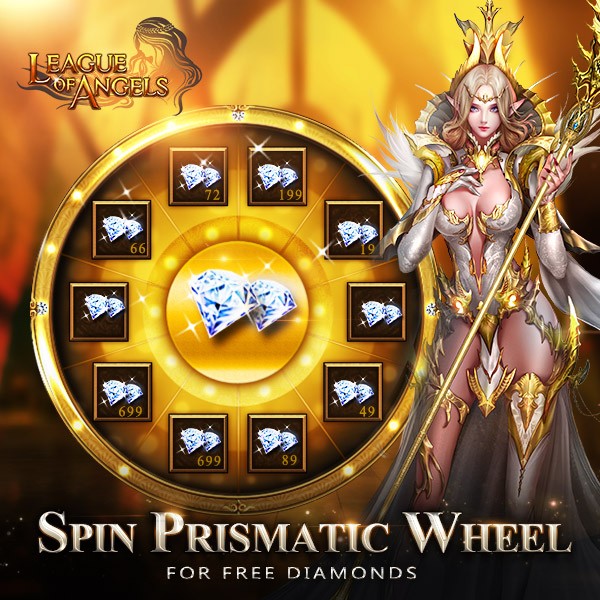 Diamonds Wheel:

Recharge 999 diamonds to get one chance to spin, you can spin 5 times at most everyday.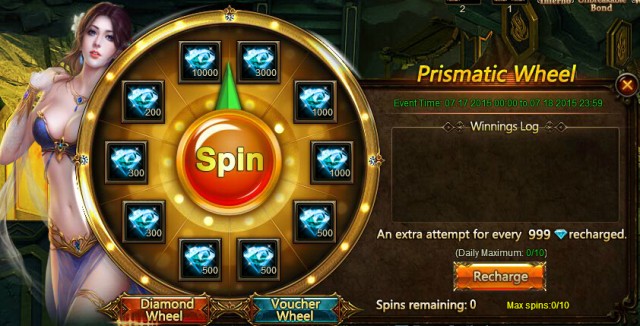 Vouchers Wheel: Each player has 2 free chances to spin everyday.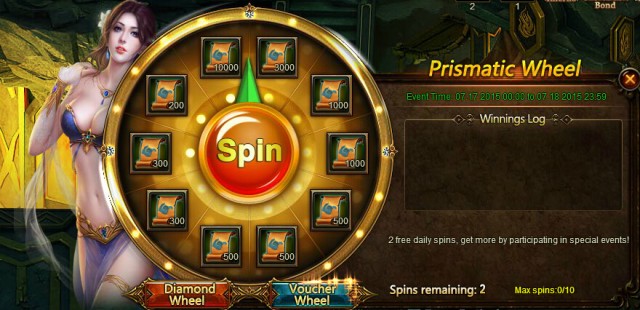 Please note that the above content might be adjusted due to changes of the development plan. Final updates will be determined in game.

More exciting events are coming up through Jul 17 to Jul 18. Check them out in the in-game Hot Events menu now!