Angel Design Competition
14.01.17
Duration:
January 17 to 31 EST
How to Participate
1. Design an Angel.
2. The Angel must be your original work.
3. There are no restrictions regarding design elements.
4. Once your drawing is complete, upload the image to this thread as a reply. Do not forget to include your in-game name, as well as the server you play on.
5. We will announce the winner within 3 days after the end of the event.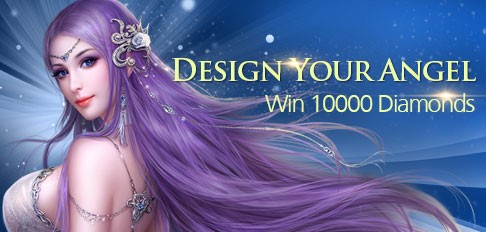 Reward
We will choose 20 excellent pieces from all the entries and give the artists 500 Diamonds.
The best artwork may be used as a model for making a new angel in the game. If an artist's design is used, they will get the following extra rewards:
1. 10,000 Diamonds
2. The artist will have the naming right of the new angel
3. The artist's name will be in the description of the new angel's icon.
Notice
1. Participants can upload multiple works. You are not limited to only uploading a single image.
2. Plagiarism will result in being permanent ineligibility for future LOA activities.
3. GTArcade.com holds the rights to all final decisions.