SS Resource Tycoon: New Angel Gaia Arrives!
17.09.04
With jade green eyes, new angel Gaia was seen as a evil elf of the forest in her childhood, until the day she was given a magic wand and learnt how to cast Green Light. Gaia makes her debut in Single-server Resource Tycoon! She, as well as angel Zorya will be available in the Single-server Resource Tycoon and wait for the bravest the warriors to take them into their squad!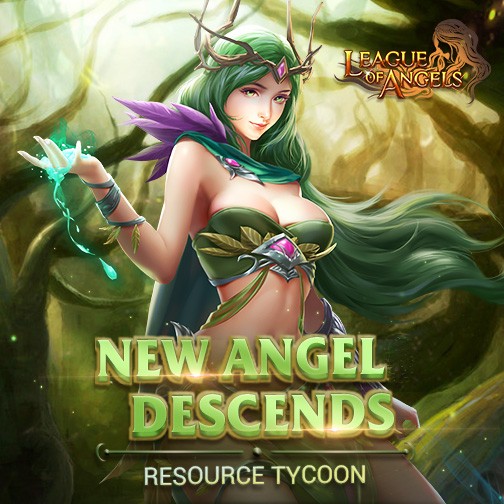 >Fight Alongside New Angel Gaia

From September 5th to September 10th(server time), the No.1 player in the overall ranking in Single-server Resource Tycoon this time will have the honor to unlock angel Gaia. Ranking 2nd and 3rd will be able to fight alongside angel Zorya.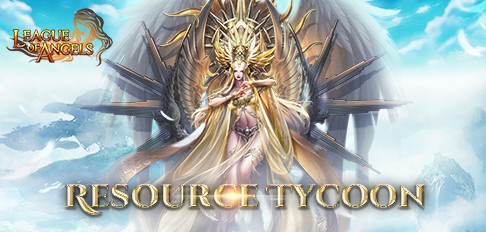 >Gain Double Points by Collecting Certain Resources

Players can gain points by collecting required resources during the event, i.e. Gold, Magic Mount Soul, Accesion Stone, Angel Tears, Energy Vitamin, Spring of Wisdom, Lilac Stone, Awakening Stone, Blessed Stone, Aegis Shard, Enchanted Ore, Gems and Gem Enhancement Stone.

Collect Spring of Wisdom, Refined Ore and Beast Crystal to gain DOUBLE points! Hurry up!

>Check out Different Events to Gain More Resources for Tycoon
Different events will be available in game during the tycoon period. Don't forget to check them out!
Lucky Tree: September 5th to September 7th(server time)
Group Buy: September 6th to September 7th(server time)
House of Cards: September 7th to September 10th(server time)
Djinni's Merchant: September 8th to September 10th(server time)
Capsule Toys: September 8th to September 11th(server time)
Rose Rankings: September 11th to September 14th(server time)

Meanwhile,
Event Bonus
will show up from time to time during the event and bring you Card Lotto Vouchers, Lucky Capsule and more useful items!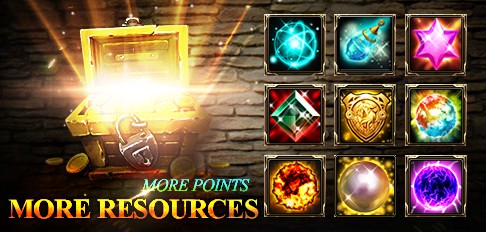 P.S.: The long awaited new PVP tournament will be avialable after the resource tycoon ends. Stay tuned!
Please note that the above content might be adjusted due to changes of the development plan. Final updates will be determined in game.More exciting events are coming up through September 5th to September 10th (server time), check them out in the in-game Hot Events menu now!