League of Angels Mid-Year Review Party Kicks Off on June 17th!
17.06.16
At the middle of the year, we review the game information and are glad to share the encouraging information with all of you! Thank you for your devotion, suggestions and continuous support. We would't have achieved this without you! Hope you keep enjoying our game!
From June 17th to June 21st, a grand Mid-year Review Party will be available in game! Whether you are looking for heroes, angels, sylphs, mounts or resources, this party has them all covered! There will be amazing discounts EVERY DAY during the party, and you can find L3 equipment in the long-awaited Diamond Rouletee from June 17th to June 20th! In addition, Capsule Toys, Lucky Tree and Wheel of Luck will appear to cheer up the mid-year carnival!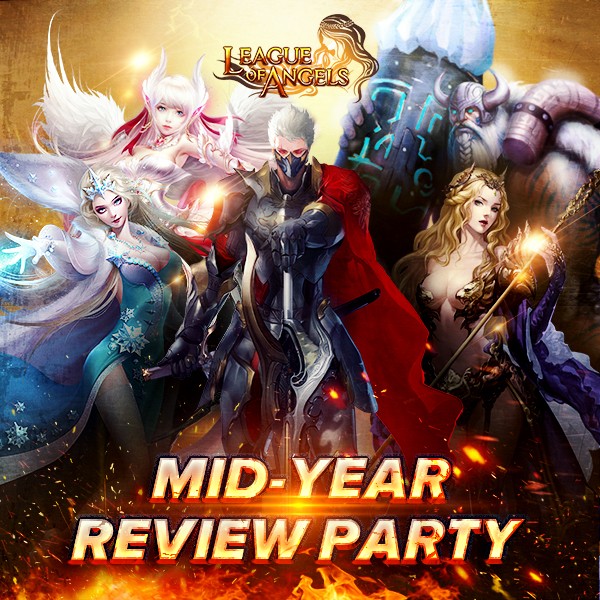 There are seven pages in Mid-Year Review panel, namely Information, Angels, Mounts, Heroes, Character, Challenge and Homeland. In each page, we share exciting information about the game with you, and you will find Discount part and Collect part in later pages.
Friendly reminder: In Discount part, you can buy some relevant items in each page, and the discount rules are same.
1.All items in the Review Sale can only be selected ONCE in each purchase.
2.System calculates the total price of the selected items. Discount will be applied to the purchase once the price exceeds a certain amount.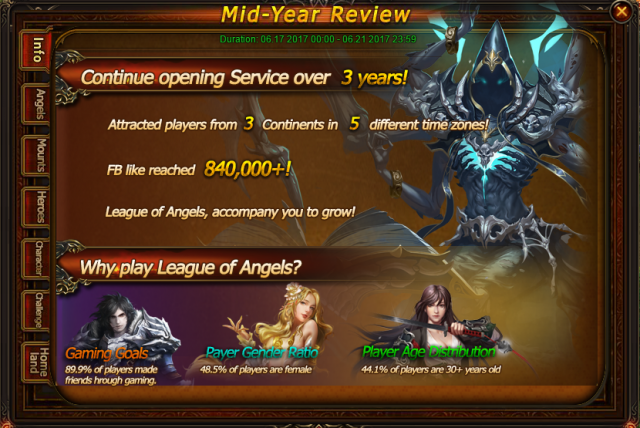 Angels
In this page you will see some interesting information about angels, such as the average number of Angels players have, and the total average level of Angels owned by players.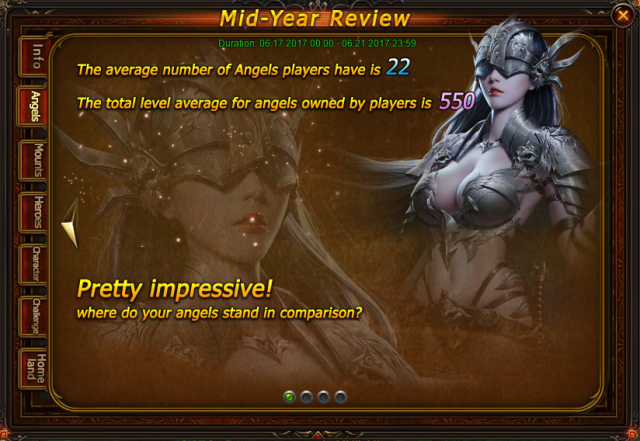 Besides you can take part in the Discount and Collect part to get the items you need by purchasing or achieving certain goals.
In Discount part, we prepare various popular Angel Icons. In the Collect part, you can collect rewards by achieving certain goals. Nubia, Maia and Alice, who is your favorite?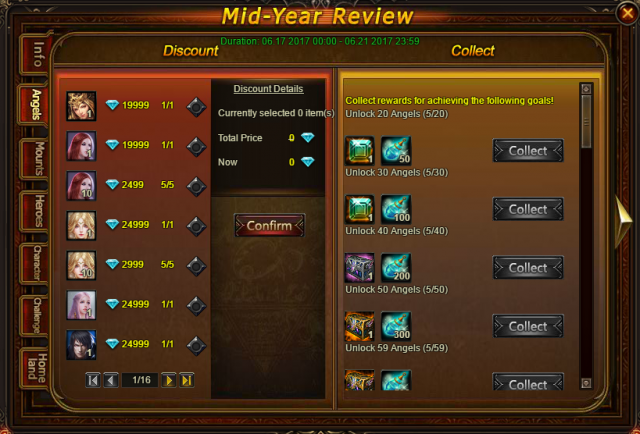 Mounts
In this page, you will see the most popular mounts among players, and you will have great chance of summoning the mount you always wanted.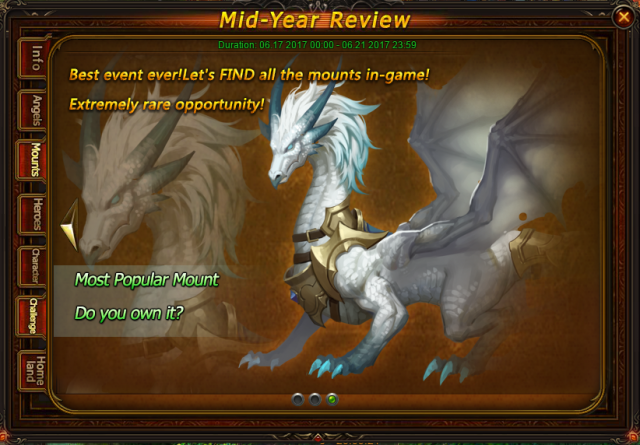 Heroes
It is said that whoever is capable of recruiting 75 heroes from the Tavern should be called Grand Tavern Lord!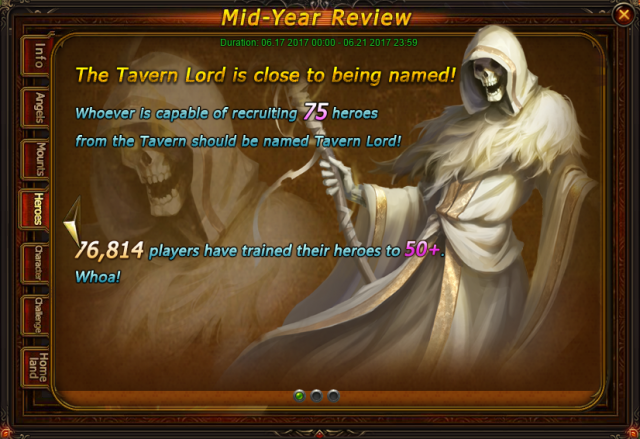 Character
According to the research, there are 50,000 players who have joined the 1 Million Battle Rating Club! Hurry up, raise your BR and become stronger!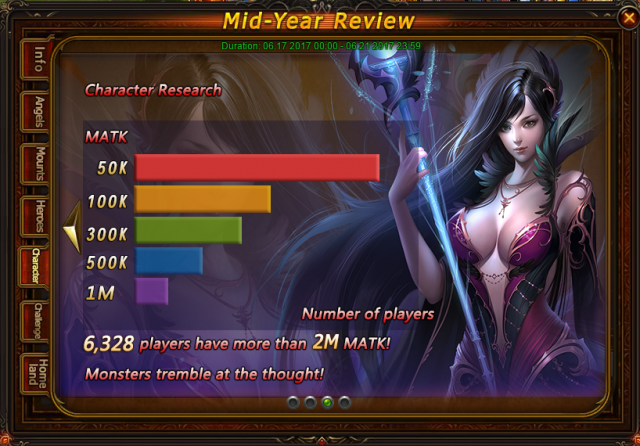 Challenge
Everyday more than 294,315 players fight various monsters and bosses! Fight for justice and get more resource for your journey!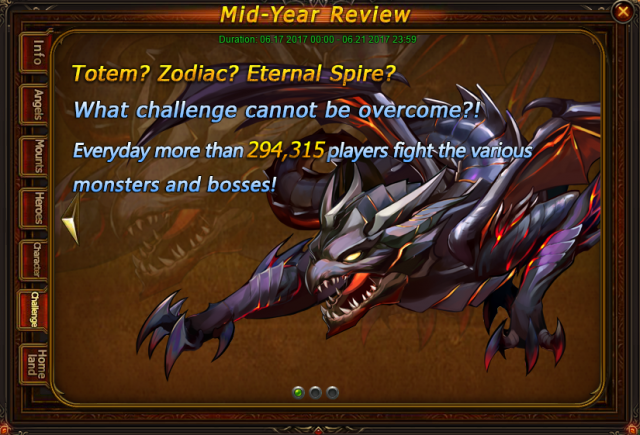 Homeland
We each possess a beautiful Homestead. We built our Homestead with the power of our imagination.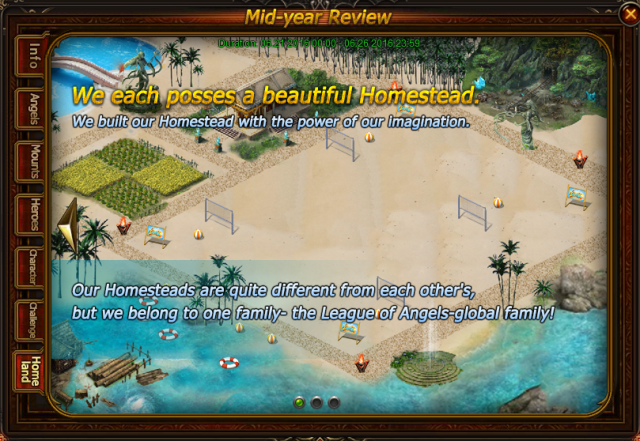 Please note that the above content might be adjusted due to changes of the development plan. Final updates will be determined in game. With the crazy discounts in the carnival, you'd better act fast to score the sweet, sweet goodies!