Hemera
Hemera
Hemera is the angel in charge of time. She guards the time machine and makes it work normally. For thousands years, she makes time recorded and known by people. Now, evils are seeking for time machine for some horrible reasons. It's said that they want to bring the world back to disorderly era. No matter what evils want to do, time machine should never be controlled by evils. Hemera is facing great challenge. Join her to save the world!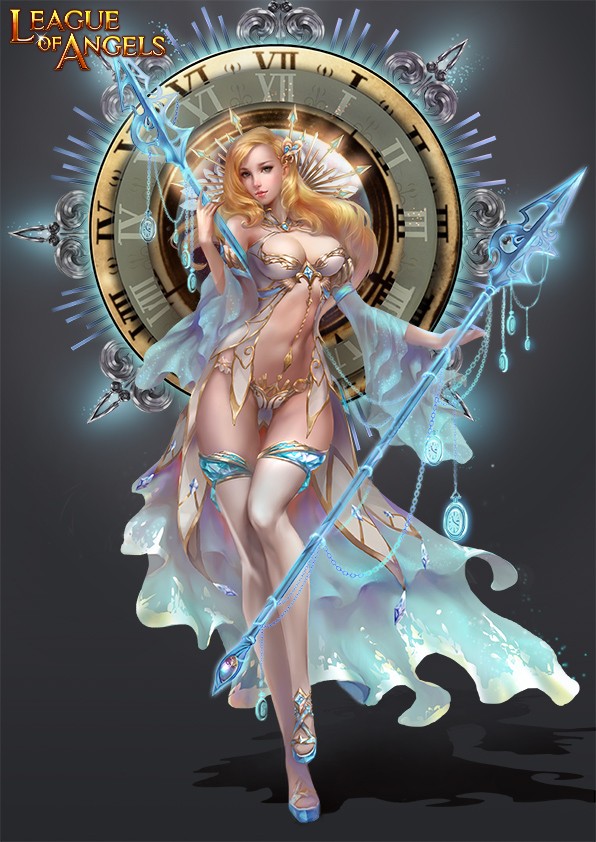 Details
Angel Skill: River of Time
Deals Magic Damage (160% ATK + 500) to all enemies and decreases targets' DEF by 10% with 100% chance of hitting, lasts 2 turns.
Basic Stats
| | | | | |
| --- | --- | --- | --- | --- |
| MATK | Agility | Hit | Crit | Crit Damage |
| 875 | 215 | 35 | 35 | 30 |
As we continue to develop and improve League of Angels, new updates may slightly change the appearance or effects of systems and classes in-game. Where any discrepancy between game and guide occurs, in-game data shall take precedence. If you discover any errors, bugs or inconsistencies please contact us immediately and we will fix it as soon as possible.

The League of Angels Team