Happy Valentine's Day: Love Is In the Air!
18.02.11
Valentine's Day is at your doorstep! This is the day when we show our affection for people we care about, by exchanging cards, flowers, candies and even exorbitant gifts! So League of Angels has also prepared something special for our beloved players! From Feb 12 to Feb 17, League of Angels will be offering tons of amazing items for all players. Whether you want to increase your battle rating, find an adorable fairy, dress up new clothing or simply gain resources, you can do that via this Valentine's Day.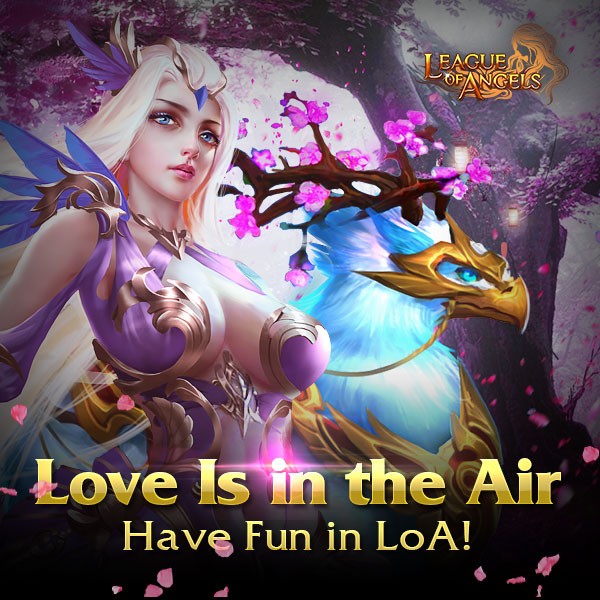 Event Schedule:

Valenintes Hot Events: Feb. 12 to Feb. 15

Valentine's Day: Feb. 14 to Feb. 17
Love Story: Feb.14 to Feb. 20
Love's Day: Feb. 15 to Feb. 19
Happy Sea: Feb. 15 to Feb. 18

Gain Exclusive Tokens

Cupid's Arrow and Cupid's Heart are the two exclusive tokens for this Valentine's Day special events. Log in EVERY DAY from Feb 12 to Feb 15 to get them FOR FREE. Besides, they will drop randomly after you slay monsters on Feb. 12 and Feb. 13! With the magic tokens, whether you are looking for components, fairies or amulets, you can make them yours through Hot Events!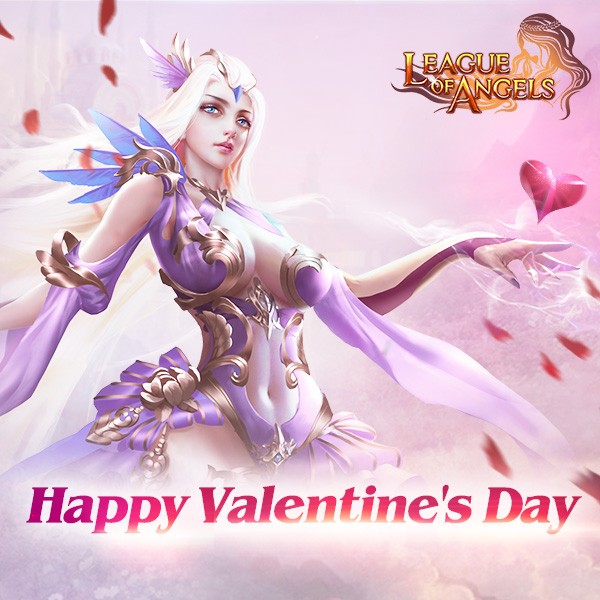 Summon an Adorable Fairy
Princess Cheery loves singing and dancing, and she can always cheer people up by her beautiful songs and dance. She will show up in Hot Events from Feb. 12 to Feb. 15, waiting for her ideal valentine. You'd better act fast if you love her!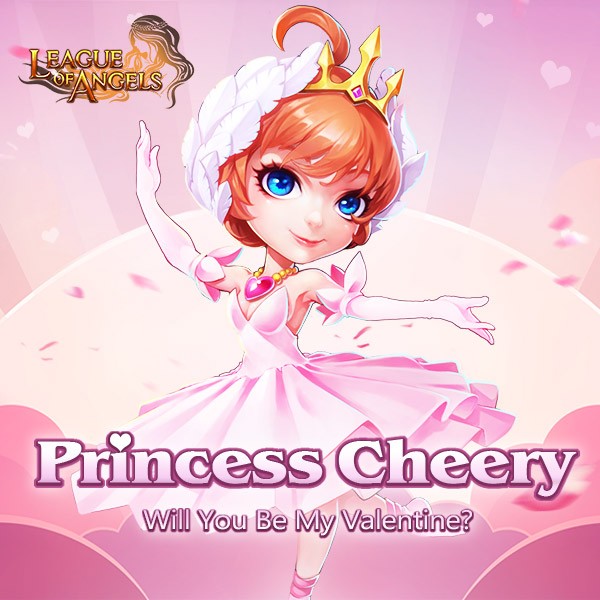 Create a Romantic Homestead of Your Own

From Feb. 12 to Feb. 15, exchange your Cupid's Love and Cupid's Arrow to exchange for various Valentine's Day components. My Valentine Bear, Polychrome Roses, Couple's Mugs, Her Favorite Candy, Lover's Tree, True Love Padlock and Perfect Date Balloon are all at your disposal! Make yourself a most romantic Homestead and watch your battle rating roar!

From Feb.15 to Feb. 19, you can also find those components available in Love's Day (the special Clifford Tree for Valentine's Day) as long as you've obtained the required points! Don' t miss it out!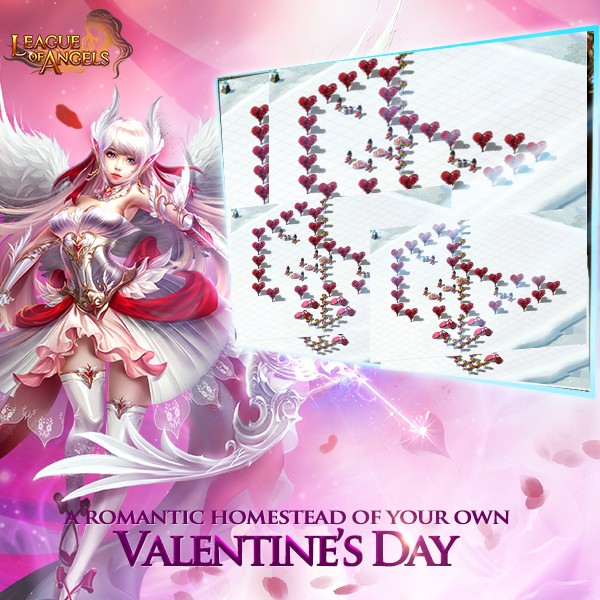 Dress up New Fashion

"A rose by any other name would smell as sweet". Can you resist a suit with roses and heart-shaped ornaments? Dress up new clothing and write down your love story in LoA! Friendly reminder: you can find it in Happy Sea from Feb. 15 to Feb. 18!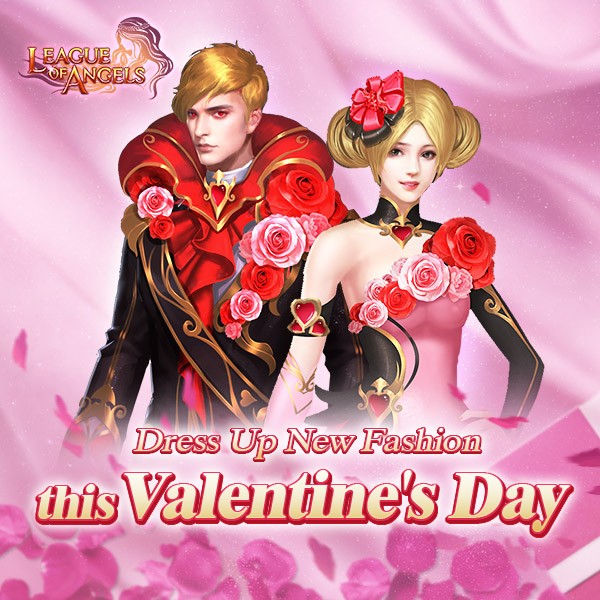 We wish all the players a very lovely and sweet Valentine's Day!